4-star hotels in Timaru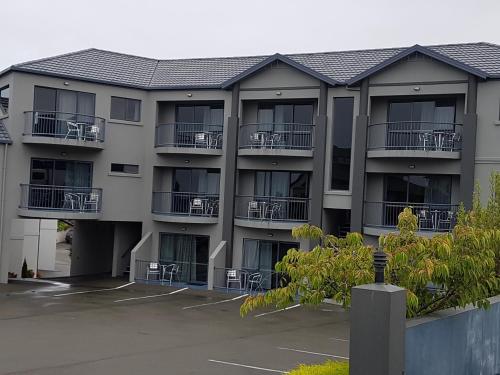 ---
Just a short stay , great facilities and well appointed , just a shame about the road noise.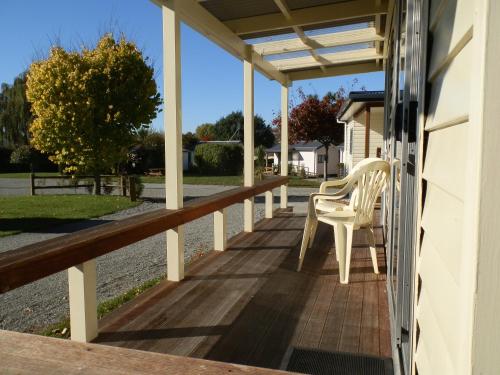 ---
Enjoyed our stay here. Staff are friendly, rooms were great. Loved the trees at this time of year. Easy check in and check out. Great facilities. Would recommend and definitely stay here again.
---
Close to restaurants, takeaways,a supermarket and a park. Unit was clean and comfortable good selection of tv channels. Great water pressure for shower. WiFi not so good kept disconnecting perhaps beacause too many many were on it (hence the 4 stars for facilities .)Adequate car parking the road noise didn't bother us We would stay again next time we are in town.
---
Booked for 2 nights. 1st night was in room 1 which is at the road end of the complex. Lots of lorry traffic on way to port during that particular night, which was not sleep condusive! So, next morning asked if we could be moved to a quieter room. Staff were very friendly and helpful and we moved into room 9. Were advised that the port trains ran along the back of the ...
---
Very pleasant. Did not spend too much time at the hotel as travelling for business but very quiet & staff was super friendly.
---
Absolute silence being away from the main road. We had come from a very noisy motel and were lacking sleep so this was a godsend. The reception was very friendly and allowed me to upgrade to a room down the back (quieter) for a nominal fee. The kitchenette was great and the spa bath was very relaxing. Would stay again next time we're in town.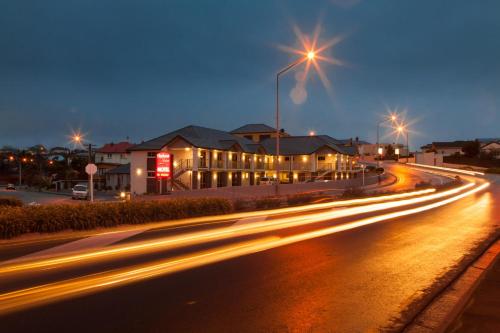 ---
Good location, close to the highway and no restaurant, big rooms, friendly staff.
---
5-star hotels in Timaru
---
Waking up in the morning to visions of ghostly white stags, manicured lawn, flowering bushes and pruned trees after a late arrival, greeted us. Our hosts, Paul and Jude, have transformed this pasture they acquired 20+ years ago into a beautiful and ecologically balanced respite where flora and fauna are drawn to enhance our experience away from busy-ness and confusio...
---
Traveler impressions of Timaru
Fun for people with kids especially the carnivals,beach is great ,with showers and toilet close to it,but no trees or no shade to hang out esp.
Timaru is full of history, has excellent walks, some of the streets are steep but the walking is easy.
---
Discover the neighborhoods of Timaru
---
Find the Perfect Type of Accommodation
---
More about Timaru
From opulent luxury hotels to kitschy boutique hotels, you can book your hotel room in Timaru at the lowest rate guaranteed on Agoda.com. Guests find many of the 45 hotels in Timaru an attraction in themselves. Many areas, each with a distinctive atmosphere, are just waiting to be discovered across the city. The city is served by 1 airports which means it is accessible from almost every major city in the world. There are so many things to do, you may want to stay an extra week or so to experience them all. Agoda.com offers professional reviews and ratings of hotels in Timaru so you can enjoy the perfect stay.