4-star hotels in Victor Harbor
---
The accommodation is well laid out, the facilities are nice. We couldn't enjoy dinner at the restaurant downstairs as they do not open for dinner on Wednesday night, the wifi didn't quite reach out room and the entrance light didn't work so we had to make sure the outer door was open so we could see the inner door to our studio to open it. During lunchtime, getting foo...
---
We often have to spend one of two nights in Victor Harbor and McCracken is our first and usually only choice. Always clean, spacious and affordable. Thanks again.
---
After doing a lot of travelling in SE Asia it seems bloody expensive to pay $80 a night for a very small double room, however thanks to my exorbitant use of agoda in the past I had lots of points to use on this room. Dont get me wrong its a beautiful place to stay, the hostel is clean and has great facilities but if youre a tightass its too expensive for a backpackers ...
---
The Gallery Apartments, Apartment #2, is on the ground floor, with a garden outside. It has 3 bedrooms - 2 Queen, and 1 with 2 single beds. The kitchen has all the facilities to make your own dinner. Towels are provided but there is no daily housekeeping. One thing to note is there is no concierge on-site. Lucky thing I emailed Unwind Holidays to enquire about the Ga...
---
No onsite check in. Didn't get any communication from Apartments about offsite check-in when booked through agoda - was told they didn't have my number? Given different apartment room then the one booked through Agoda. Not sure when the room was last rented out - walked into a cobweb in the main bathroom, fire alarm was dangling down from the ceiling, numerous scuff m...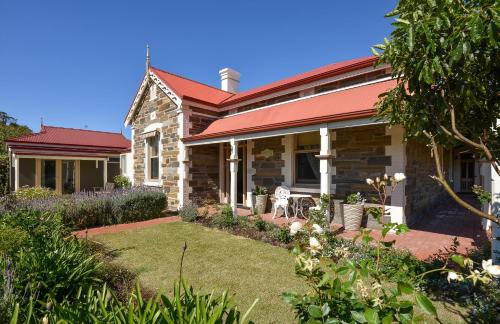 ---
Quiet location & well appointed, comfortable suite.
---
Traveler impressions of Victor Harbor
Covenenient stopover for ferry Was there for Rock and rol;l festival Good base to visit Encounter Bay Good vanilla slice at 2 bees coffee shop
I have been travelling to Victor for short holidays since as long as I can remember. I enjoyed visiting as a child with my parents and now I enjoy escaping here for a relaxing weekend away with my partner.
Victor Harbor is a very relaxing place with gourmet food and fine wine.There is plenty to do night life, movies and fine dining.
the views are beautiful the cafes are cute and make yummy food there is plenty of activites you can do there to keep you entertained
---
Discover the neighborhoods of Victor Harbor
---
Find the Perfect Type of Accommodation
---
More about Victor Harbor
Agoda.com features accommodation options from all over town. From high end international chain hotels to family run guesthouses, demands of all travelers are met. Whether traveling for business or leisure, Victor Harbor is an outstanding city to visit with over 175 hotels to choose from. Encounter Bay, Middleton, Currency Creek and all other popular areas have a vast choice of hotels to offer. Enjoy the history and beauty of Victor Harbor by visiting one of 2 monuments around town. Many monuments such as South Australian Whale Centre are regarded as the city's heritage. There are so many things to do, you may want to stay an extra week or so to experience them all. Book your next trip to Victor Harbor with Agoda, backed by our low price guarantee.