5-star hotels in Yarra Valley
---
Classic and beautiful hotel located in Yering station winery. Very good for wine tasting in Yarra Valley. Clean room, beautiful garden and pool, and delicious dinner. I stayed more than 100 hotels in the world, I think this hotel is the best 3 hotels in my life.
---
My partner and I enjoyed our Yarra Valley overnight getaway. The resort had a great view, comfy suite, good facilities and a bathroom with an awesome view! I used to work for a luxury hotel chain and I couldn't help notice a things like a dusty bedside lampshade and dusty pendant lights over reception to name a couple. I'm sorry , I try my best not to go into "cri...
---
We will consider this house for future stays in the Yarra Valley. It is spotless and contains all that is required for a week end break
---
A really nice place that makes you feel out of the world. Absolutely stunning!
---
Had an amazing stay. Extremely clean, well appointed and plentiful food basket for a tasty breakfast. Eggs tasted so fresh! Whilst my husband rode the organized Giro bella Donna out of Warburton, I rode the rail trail. Best of both worlds for us! Coffee machine definitely a plus. Stayed in cabin 1 which was very quiet. Would love to come back to the area to ride the...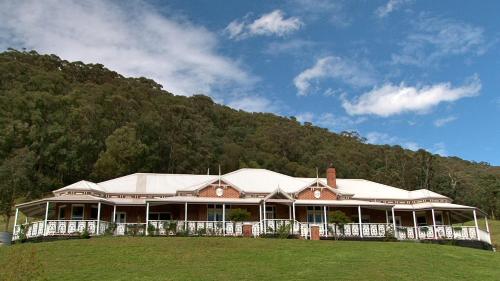 ---
Such a beautiful place for a weekend getaway, close to nice eateries/wineries or a magical place to just relax and getaway from the world. We will mist definitely be back.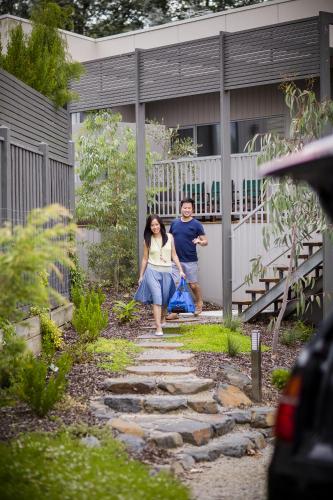 ---
High Street Homes was well maintain, clean & spacious. Love it here & glad that I have booked 2 nights stay. Very reasonable price for the humongous house. Love it!!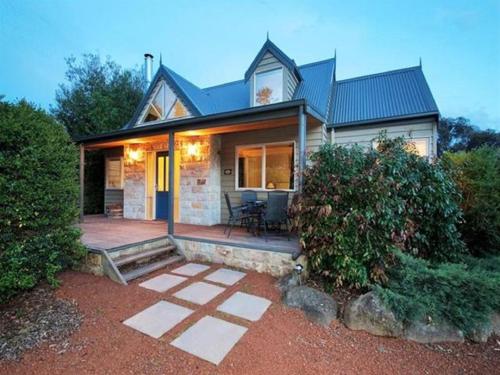 ---
Lovely self contained secluded cottage near the middle of town. A nice walking distance to the shops and sobering walk back from the beautiful Yarra Grand hotel . Nice to come back at night to a wood fire and spa.
---
Just viewed by other Agoda travelers
---
Traveler impressions of Yarra Valley
We went around the valley visiting several wineries for wine tasting and the best experience we had was definitely at Maddens Rise.
We are not wine-drinkers, hence Yarra Valley did not appeal to us as much. Only the visit to the nearby Chocolaterie & Ice Creamery was a treat with its choice of chocolates and rolling lawns.
Beautiful surroundings in this area. If you love your wine it's a great place to visit the wineries and the chocolaterie there is great to check out if you have a sweet tooth or wish to buy gifts for those with a sweet tooth!
THE YARRA VALLEY IS A WINE GROWING DISTRICT ALSO THEY HAVE FRESH LOCAL PRODUCE BERRIES,MEAT PORK,VEGETABLES MOST OF THE WINERIES HAVE TASTING'S ,THEY ALSO HAVE FINE DINING RESTAURANTS
Yarra valley dairy a great place to pick up wines and cheeses. Tarrawarra winery and art gallery and close to healsville
Very thoughtful tourist management. Most places we went to were able to guide and recommend other interesting locales to visit.
Aarik King Ching
, Malaysia
Wonderful chocolate shop just out of Yarra Glen, a must see. Very quiet and peaceful, good for a relaxing holiday away form the busy city life.
---
Discover the neighborhoods of Yarra Valley
---
Find the Perfect Type of Accommodation
---
More about Yarra Valley
The Yarra Valley is a popular destination for travelers, conveniently located near Melbourne in the Australian state of Victoria. The area is home to many wineries and includes the cities of Belgrave, Healesville, Warburton, and Yarra Glen. Yarra Valley being about an hour's drive from Melbourne makes it an even more appealing and relaxing getaway.
From wining and dining to sightseeing and trekking, there is plenty to do when visiting Yarra Valley. Vineyard hopping is undoubtedly a popular activity for a day here, and it is certainly one that will keep you busy with the number of wineries found here and their collection of wines and cuisine. Of course, don't miss a chance to add even more culture to the visit by exploring the
Terra Warra Museum of Art
, or get in adventure with a hot air balloon ride or sign up for a flying lesson at the airfield. At the
Healesville Sanctuary
, discover the local wildlife, and try your hand at making your own glass art at the Healesville Glass Blowing Studio. When needing to feel a more energetic drive, head into Melbourne for the big city experience and return home to the tranquility of the Yarra Valley.
Find the most suitable accommodation for you by clicking on our interactive map and exploring Yarra Valley for hotels and must-see destinations.