4-star hotels in Melbourne
---
This is the second time I have stayed at Best Western Melbourne Airport Motel and Convention Centre. It is a hassle free place to sleep when transiting at Melbourne Airport. The shuttle bus to/from the airport is quick and efficient and the rooms very clean and comfortable. The only negative is it can get a little noisy outside your room in the early hours of the morni...
---
The motel was very close to everything I needed. The room was very spacious. Parking was right outside of your room. There was a jacuzzi in my room which is nice if you wanted to use it after a long day. Would definitely stay here again if I was ever up in the northern parts of Melbourne. This review is based on traveling with a hire car. Your mileage may very if depe...
---
Basic facilities for a group of four ladies. Small kitchen cum dining area with microwave and stove. You need to walk up the stairs with your luggage as there are no lifts. I like that we can catch a tram just outside this property for a 10- 15 minute ride to Elizabeth Street where we had our dinner on the first night Getting Uber rides to Melbourne central a...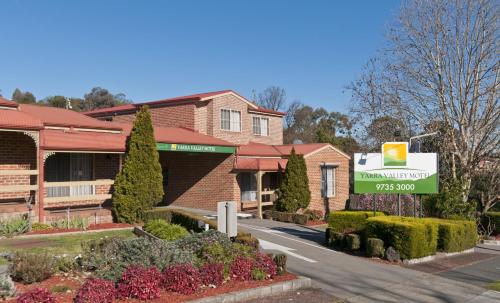 ---
This motel would be one of the best motels we have stayed in for a long time, the owners were lovely people and very friendly, the beds were so comfortable and the heater worked well, would go back there anytime without hesitation
---
Just viewed by other Agoda travelers
---
Find the Perfect Type of Accommodation
---