10 best hotels in Butuan
Our top picks
Lowest price first
Nearest to
Best reviewed
See all
Almont City Hotel
Urduja,Butuan - View on map
"Surprisingly, the church bell that annoyed many of the other reviewers didn't bother us. Disappointed in 2 twin beds but we pushed them together & was satisfactory. For the price I expected in-room safe and hot water (hot water might have been a temp. problem) I believe wifi worked well in room, I know it did in lobby. Have yet to find a spectacular deal for the money on a hotel in Butuan, this one was priced a bit more than it should be but they treat you with class and lots of choices of places to eat within walking distance. We took a short tricycle ride (P8 per head) to a nearby videokie place and had a blast."
Show more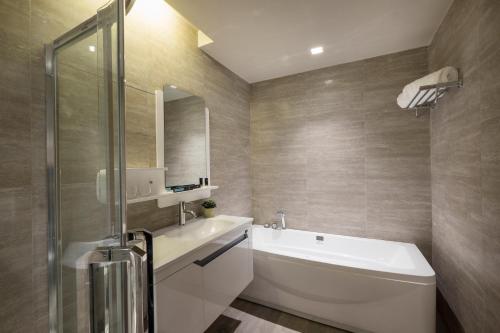 See all
WATERGATE HOTEL BUTUAN
Limaha,Butuan - View on map
"After 12 years, i'm back to butuan.. I was really amaze that this town has improved a lot. It was my first time to try watergate hotel, I love the location of the hotel.. specially, the hotel itself It was Amazing. Love the pool just beside our room and i love the room settings. The only problem is the A/C it was'nt that cold. I had it on a lowest temp on a cold air mode but still doesnt breathe out cold air, its just like a fan mode. Well, anyway, Staff's are very accomodating and helpful too. The cafe serve great food. Would defijitely back here and recommend to my friends and relative when visiting butuan."
Show more
See all
Go Hotels Butuan
Doongan,Butuan - View on map
"I had an excellent experience and it was precisely what i had expected in almost every regard. The best thing about the hotel in Butuan was the staff, including ther security staff. They were all very friendly, courteous, professional and just very pleasant to deal with, so kudos to the mgr for some great training. Go hotel in Butuan is best suited for the traveler who does not anticipate a long stay; my stay was only for about14 hours.( It is conveniently locate only 15 min drive to the airport in Butuan.) I say this because the rooms are small and best suited for singles or couple even with small child. Although the rooms are small, the care and effort in cleaning was obvious as everything in the hotel was quite clean and neat. The person who designed the hotel was very space conscious, as you will find an abundance of mirrors in the hotel, an obvious effort to make everything look more spacious. I arrived in town at about 1130am....check in is at 2pm. But i had errands to do so went to the hotel right away and asked them if i could just store my luggage there while i did some errands, even though it wasnt my check in time; not a problem i was told, and although i read someplace they charge 50p for storage. i did not pay anything. I returned at aobut 3pm to check in. The lobby is spacious, very clean, TV, newspapers, magaziners and a few ads for extra services around the floor space. The hotel is adjacent to the Robinsons mall, so just 5min walk you will be surrounded by a variety of good places to eat with many choices available. The outdoor cafe right next to the hotel is open till 12 midnight, so nice place to sit and kill time if you are a smoker, as there is no smoking in the hotel. I got all my check in done and went up to my room on the 5th floor, entry is with a key card. There was a superb A/C system as well as cable tv on the wall with dozens of channels. Although I had not asked for it, i had a relatively nice few o f the city from my window, so just "
Show more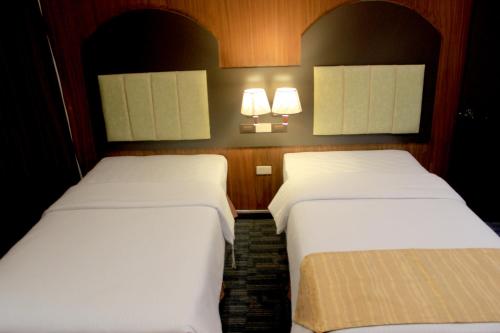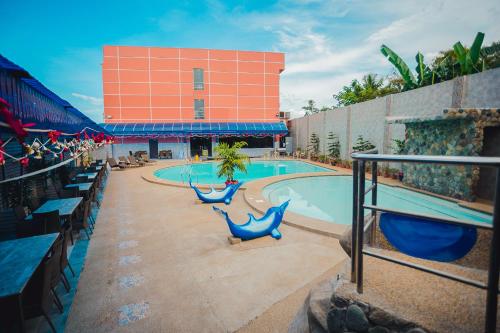 See all
Butuan Grand Palace Hotel
J.P. Rizal,Butuan - View on map
"I can say its the only good hotel in Butuan. New, modern facilities, clean, neat and has a very spacious room. A relaxing stay, no outside noise and distraction. I slept well on their comfortable bed. Very cool aircon. Areas to improve: only 2 pillows, if you request there's additional payment of 50 pesos each- well its finw though but it could have been better if they provided 4 pillows instead. There's a service charge if you order food on their resto and be deliver on your room. Delivery of ordered food took an hour. Food on buffet breakfast doesnt have variety its the same everyday. There's no marmalade or jam for the toasted bread. These are the things needs to improve but then again I keep coming back since its the only nice hotel in Butuan."
Show more
See all
Almont Inland Resort
Imadejas,Butuan - View on map
"The Almont may not be the most modern hotel in Butuan but it is definitely the most relaxing. Good food, good rooms, lovely swimming pool and polite, professional staff. Always my choice hotel in Butuan."
Show more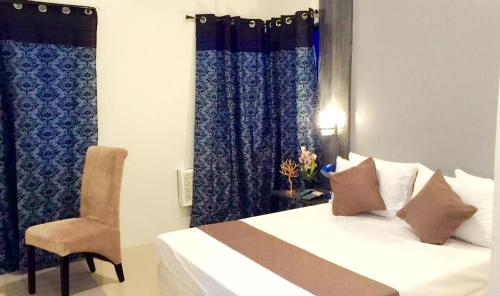 See all
My Dream Hotel
Doongan,Butuan - View on map
"I was looking for an overnight hotel in Butuan as my flight is very early in the morning. And I found this little gem great location walking distance to everything and the location is inside a residential area so not busy/noisy but near to everything especially the 7/11,robinsons,food places. And Berna the frontdesk was very very helpful to me from check in to giving recommendation on where to go in butuan. Keep it up. "
Show more
See all
Hotel Oazis
Imadejas,Butuan - View on map
"As a foreigner from a developed nation, I must remind myself I'm in a developing country. Thus, I must adjust my expectations and reviews of any hotel I stay in. This is a new hotel in a growing city in the province. It is very nicely decorated, even by Western standards. The lobby is first class. It has a large, well-maintained pool. I'm in a King standard room that is adequately furnished and decorated (except for the exceptionally small refrigerator). The view of the pool from the third floor is quite nice. The cable TV has several premium channels (NatGeo, 3 HBO channels, Cinemax, CNN, Hyper, Fox Sports, Aljazeera, etc.). The Wifi connectivity is above average for the Philippines' provinces (often above 6 Mbps). My complaints are minor and I believe they will be resolved in due time. The water in the shower often has an unusual and unpleasant smell. The free breakfast is a buffet. Unfortunately, I did not eat it most of the time because the food was cold or luke-warm, at best. To be fair, I've recently stayed at another upscale competitor hotel in Butuan that has the exact same food issue. I don't understand the reasons for the best hotels in the city serving cold food on a buffet line since it's a well-known health hazard. I'm optimistic that positive change on the buffet line is coming soon."
Show more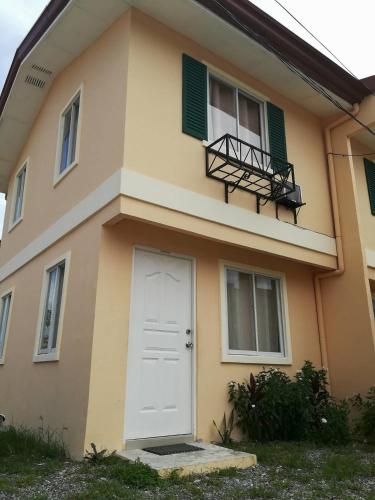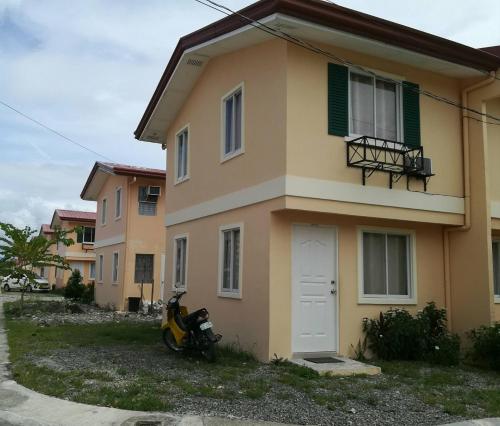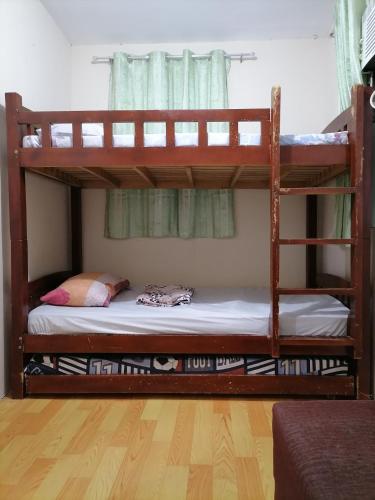 See all
See all
Dotties Place Hotel and Restaurant
Doongan,Butuan - View on map
"Excellent location, and excellent everything. Great value. It is a bargain at the price. Just totally renovated. This is the best hotel in Butuan City hands down!"
Show more
See all
Fast facts about Butuan, Philippines
| | |
| --- | --- |
| Accommodations | 86 properties |
| Popular hotel | Almont City Hotel |
| Popular area | Villa Kananga |
| Nightly rates from | C$10 |
| Airport | Bancasi Airport |
Discover the neighborhoods of Butuan
---
4-star hotels in Butuan
---
I really don't want this review to be negative because quite frankly I was as much to blame as the host was for the troubles we had. This is a townhouse in nice subdivision and for some reason there are no numbers on the houses. There are street names which nobody uses. And after asking 6 different people we discovered that people there don't even know their own addre...
---
We got a Suite (good for 5 people). The price was 2,200php (2,800php with tax and fees) a night. That means this was a 500+ php per person per night. I wasn't expecting much with this room, as I don't think there exists a decent room for that price. But fortunately, I was wrong! The room was spacious (much much spacious compared to other more expensive hotels), it had...
---
Traveler impressions of Butuan
City is clean and roads are wide. There are many Filipino food around and people are generally friendly.
Several food outlets could be found. But there is nothing much to do in the city. It is the main airport though for Caraga region.
Zip line close by, some old churches, one of the oldest cities in the philippines.. significant mining in the area lots of new business opportunities.
Its a typical Philippine city, a marriage of old and new. A slightly more friendly city to wander round than most, but with little to do other then experience the multitude of eateries and shops.
safe nice city .. not to much to do there but u still can enjoy ur stay days in butuan
very peaceful and orderly city. transport system is working. problem with language though especially for first time tourists.
Butuan is historically rich. The local government is very support of the efforts to continue digging historical finds.
Maria Helvetia
, Philippines
Butuan is a quite city located in Caraga and mainly would suit the invidual who is looking for peace and quite away from the hustle and bustle of big city life.
i think there is an excellent opputunity to have excertions in to the rural areas farms etc and sell all the good points of the city, this could be advertised in all the hotels solong as you keep your prices reasnoble, i was also made honurey memeber to the Rotary club was very humbling and i hope to raise funds in the Uk to support the victims from the Typhoon and there many other werthey causes, My ghope is also to reurn to Butuan and possibly if possible purchase a holiday home,
Quieter than other cities for its size. Much more spacious road network than other cities in Ph. Very appealing scenery.
---
Butuan's best hotels with breakfast
---
In terms of value for money, Almont City has turned out to be my favourite hotel in Butuan....
---
After 12 years, i'm back to butuan.. I was really amaze that this town has improved a lot. ...
---
I can say its the only good hotel in Butuan. New, modern facilities, clean, neat and has a ...
---
First time staying at Almont Inland. First and foremost- thank you to the staff! All of you...
---
I was looking for an overnight hotel in Butuan as my flight is very early in the morning. A...
---
As a foreigner from a developed nation, I must remind myself I'm in a developing country. T...
---
Excellent location, and excellent everything. Great value. It is a bargain at the price. ...
---
For families on a budget this is the hotel to go to
---
Explore more travel vacation rentals
Find the Perfect Type of Accommodation
---
More about Butuan
This historic city is situated on the Agusan River in the region of Caraga. Butuan is served by
Bancasi Airport
, which hosts domestic flights to major cities in the country, such as Cebu and Manila. But it's also possible to take a bus or a passenger boat into the city.
The history of Butuan dates back to beyond ancient times, and one of the best places to witness this city's prehistoric artifacts is at the
Butuan Regional Museum
. This museum is not to be missed by any visitor looking to get a fairly comprehensive understanding of this city and surrounding region, as the collection is complete with plenty of archaeological and cultural artifacts that paint a clear picture of this city.
The locals of this city pride their city's place in the history of this country, and the small city is almost overrun with landmarks and museums that support this claim. One such place is the site that locals believe to be
Magellan's Anchorage
, which comes complete with its own annual "discovery day" celebration.
There's much more to see and do in Butuan, and the interactive map on this page is a great way to explore where the attractions and hotels can be found in this exciting city.