Discover the neighborhoods of Gero
---
4-star hotels in Gero
---
Good hotel everything great if you want find good onsen hotel in gero this is good choice
---
Uphill 15 mins walk from the station, nearest convenience store is 8 mins away. You can catch the hotel shuttle from gero station after 3pm. Openair bath is superb, dinner is the usual in buffet style. I had the single japanese style room with toilet, which is the biggest room throughout my japan stay.
---
The service was outstanding. Very warm personal touch. Highly recommended to families and couples alike. Good onsen waters and view too. Upon arrival at Gero station, proceed to the tourist information centre and the staff there would contact the hotel to pick you up. We were then whisked to the hotel in a small bus; the hotel is not that near although can't be consid...
---
An enjoyable experience in such a fancy Japanese-style room with an in-room spring bath tub and fancy Japanese dinner and breakfast set in such fair price, it is more than what they charged. And glad to meet Ben, who is the helpful and hilarious hotel staff. He didn't mind to spent time to introduce Gero, Takayama sight seeing spots to us. I will definitely visit ag...
---
it's a very nice hotel, there r nice mountain view in the front also great buffet they serve. the hot spring is amazing very moisturizing for skin. recommend if you visit Gero you should stay here. They have shuttle bus to pick you up at the train station.
---
Everything is great from the food to the room........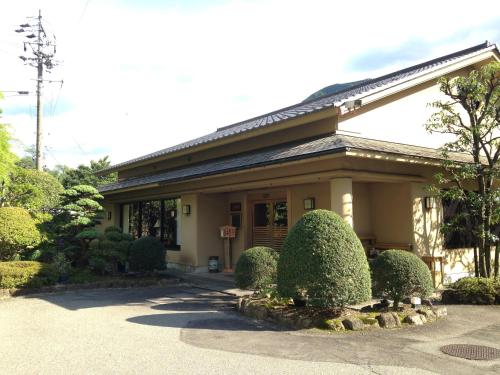 ---
If you book through Agoda, make sure you also ask the hotel to provide you with their set dinner.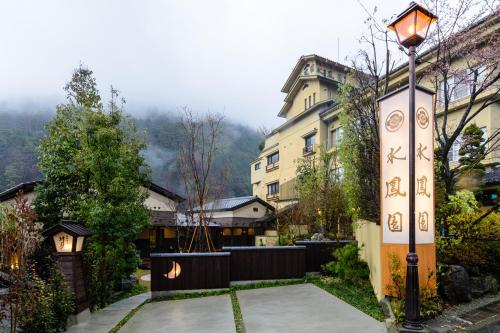 ---
Excellent decoration. English speaking staffs.
---
Hotel room and facilities is pretty old! The open air hot spring is located at 8 floor of hotel that is totally not comparable with tradition open air scene view hot spring! Although it's including buffet breakfast & dinner, the food is rather fair and the restaurant is always crowd!
---
5-star hotels in Gero
---
I and my wife with her friend are visit Gero onsen on 19 January 2018. Two weeks before the trip I contact to Suimeikan to reserved Italian restaurant in Gero to surprised my wife for 4th wedding anniversary. During stay at Gero Onsen Suimeikan we very impressive with excellent service with a lot of facility and various delicious breakfast buffets. Finally after...
---
A very unique and large Ryokan building full of charm and with a long history build in the middle of the Japan alps town. Nice outdoor Onsen baths, great course dinner served by very helpful staff in the room, overall a fantastic atmosphere especially in Autumn that feels like you are on a movie set taking place in ancient Japan. This is up in the mountains about 20 m...
---
Explore more travel vacation rentals
Find the Perfect Type of Accommodation
---
Located in Japan's Gifu prefecture, Gero is a popular destination for travelers looking to experience the hot springs of Japan. Gero is a part of Japan's Three Famous Springs, dating back to many centuries ago and still a very popular attraction for visitors coming from parts of Japan and the rest of the world.
Japan's impressive rail transportation system makes it that much easier to reach Gero, arriving by train at
Gero Train Station
and from there reaching many different hotels and guesthouses within a short distance of the train station.
Within the mountainous region of Gero are many attractions, including
Mount Ontake
and
Norimasa Hot Springs
, while quaint villages like Gassho provide a chance to experience the traditional village lifestyle of the 1800s and beyond.
As the hot springs of Gero are believed to have healing powers, the town attracts many people who flock to the springs to take curative foot baths in the healing waters. Accommodations in Gero range from modest guesthouses to luxury inns, sure to offer the right accommodation to all visitors.
There are many more attractions and, of course, hot springs in Gero, and the best way to discover what else this city has to offer in terms of attractions, landmarks, and hotels is by exploring the interactive map on this page.