4-star hotels in Hampi
---
Pros: 1) The Pool - It was great especially after coming back from sight-seeing and during warm weather. 2) Cleanliness - Super clean! 3) Hospitality - staff at the reception and restaurant were super friendly and nice. I was welcomed with a drink and fruits! Cons: 1) Price - it's a bit pricier than other hotels but I think it's worth it with its facilities. 2) Loc...
---
5-star hotels in Hampi
---
If you like to take it easy on your holidays while soaking in the architectural marvels at Hampi. Shivavilas palace , Sandur is a place to stay. About an hours drive from Hampi, its best to do s early morning trip to Hampi and return when the suns is at its peak around 2:30 pm. Enjoy scenic forest and hills routes on the way and nice roads for most part. The hotel its...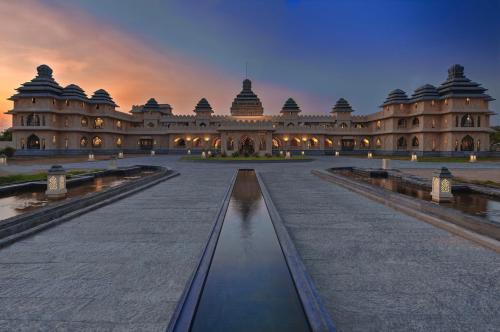 ---
A stay which is going to stay with us for years to come. An amazing hospitality from each and every staff member at the property just made it more memorable. It is luxury at it best. A true royal maharaja experience.
---
Discover the neighborhoods of Hampi
---
More about Hampi
Agoda.com offers a great choice of accommodation in Hampi to suit every budget. Whether traveling for business or leisure, Hampi is an outstanding city to visit with over 97 hotels to choose from. Many areas, each with a distinctive atmosphere, are just waiting to be discovered across the city. Hampi has many attractions to explore with its fascinating past, intriguing present and exciting future. There are so many things to do, you may want to stay an extra week or so to experience them all. Don't delay and book today to get the best hotel deals in Hampi!