4-star hotels in Martinborough
---
Martinborough is a quiet little small town to start with! Pinot Villa is just situated 1 minute walk away from the main square. Beautiful villa with everything we need (microwave, toaster, water boiler, stereo with old CDs and boooks... etc). 4 Square Supermarket is just 2 minutes walk away! Love that location! Had a great stay!
---
Marie is the most kindest person I have ever met. The place, Swan House is gorgeous and crystal clean. I felt as comfotable as I stay at my own home and I felt like Queen at the same time as she introduced and booked for dinner, recommend good places to visit, and gave us lots of information and help. Thank you, Marie and Ricky. My family trip wouldn't be better withou...
---
When we arrived at Martinborough Mews, Robyn had already emailed to let us know where the key would be and that she'd drop by to make sure all was well. We were delighted when we entered the spacious, attractively decorated apartment and were happy that there was a private deck with table and chairs and a barbecue grill and a jacuzzi as well. For hot weather, she pro...
---
I stayed at the Petite Hotel which is part of the Martinborough Hotel in the Manhatten room. The room was really comfortable, clean and well appointed. It's right in the centre of town and within walking distance to the nearby vineyards and the restaurants are just a stroll away. Karen from the Martinborough was very knowledgeable on the area and was fantastic to dea...
---
Just what you are looking for in Martinborough, great/quiet location, clean comfortable rooms and super nice owners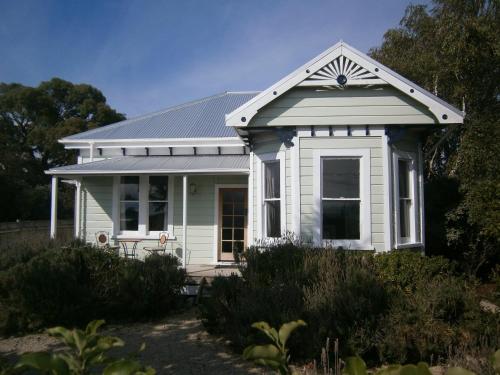 ---
We loved this place. It's a lovely little place just on the edge of town within short walking distance. An older property, but beautifully maintained and finished. Clean linen, comfy beds and a well kitted out kitchen. It's the perfect spot to sample the local wines and unwind with family or friends. The only con was that the bathroom wasn't finished when we stayed, bu...
---
5-star hotels in Martinborough
---
At the price point the size and quality of the accommodation (ours was Lakeside Cottage) is excellent! It can get hot in this part of NZ and they had the air con going for us when we arrived and it was very effective. Enjoyed the spa bath in the cottage. Neither of us found the pillows very good. The room also lacked an in room safe for valuables. Breakfast is a rel...
---
Discover the neighborhoods of Martinborough
---
More about Martinborough
Agoda.com offers a great choice of accommodation in Martinborough to suit every budget. With over 42 different establishments, there is a great variety to choose from. Many areas, each with a distinctive atmosphere, are just waiting to be discovered across the city. Martinborough has many attractions to explore with its fascinating past, intriguing present and exciting future. There are so many things to do, you may want to stay an extra week or so to experience them all. You can depend on Agoda.com to help you find the best bargains on Martinborough hotels.