Fast facts about Addo, South Africa
| | |
| --- | --- |
| Accommodations | 52 properties |
| Popular hotel | Zuurberg Mountain Village |
| Popular area | Addo |
| Nightly rates from | £18 |
Discover the neighborhoods of Addo
---
4-star hotels in Addo
---
Simply wonderful! We enjoyed every second of it. You have to visit this hotel to experience the beauty of the place, the great hospitality and the best cooking in South Africa. The game drive to the Addo Elephant Park was very interesting thanks to our guide who really had great knowledge of plants and animals.
---
Although a bit dated, the 'cabins' are very light and airy feeling and plenty roomy, with a little porch to sit and enjoy the view. Dinners/breakfasts are convenient buffets, but food selection is very good. Staff is unbelievably welcoming and friendly . . . makes us want to come back for sure.
---
Very good and attentive staff ..... had the whole place to ourselves.... loved it !!
---
The whole experience of this place is amazing. All the rooms have the most beautiful views. The room we stayed in had everyone you would ever need. Two showers, a huge bath and was extremely comfortable. The staff were all very helpful and friendly. It is very close to Addo National Park which makes it a perfect location.
---
We stayed 2 nights while visiting Addo Elephant park. The location is great, only 15-20 minutes from the park, though our GPS took us on a crazy back road to get there, once there they showed us the proper way. Not much around in terms of restaurants, the one at the Park itself was probably the best. They do include breakfast and fill you up with tasty stuff! This ...
---
We had a very good stay at Casa Mia. The accomodation is very nice and clean. The lady was very friendly and helpful. She recommended the Africanos, a great place for dinner close to Casa Mia. Finally, the breakfast was very tasty. Casa Mia is gets a recommendation after a long day at Addo.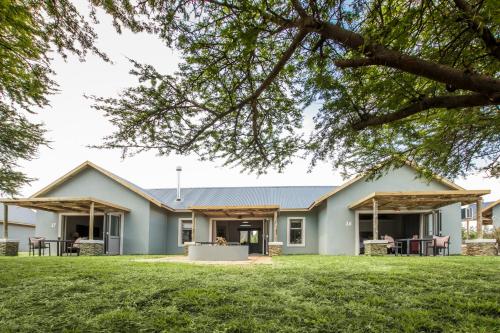 ---
Very disappointed that they allow smoking near small kids, please beware anyone with small children at the restaurant area. No designated smoking area.
---
5-star hotels in Addo
---
my wife and me were on our honeymoon in south africa (capetown to port eliz via garden route). i must say woodall country house is the best accommodation in the entire trip. the house was just awesome. beautifully furnished. the restaurant is overlooking a pond where birds, swans are. lovely view when u having breakfast. oh and breakfast is truely a spread. for jams al...
---
Great location for Addo elephant park (15 min drive) was pleasantly surprised by the room and facilities. Room was massive and bathroom was better than any 5* hotel I've stayed in (free standing bath, his and hers sinks, massive walk in shower and an additional outdoors massive shower). Great stay - friendly staff
---
i book this at the last minute and we decide to go for addo elephant park mainly because of malaria free zone. we cannot do wrong with "relais et chateaux" chain. i'm very glad that we did and it worth all the penny spend. - price: zad per person sharing room (ouch!!!) - location: private reseve within addo elephant park - staff: super freindly and helpfull - ro...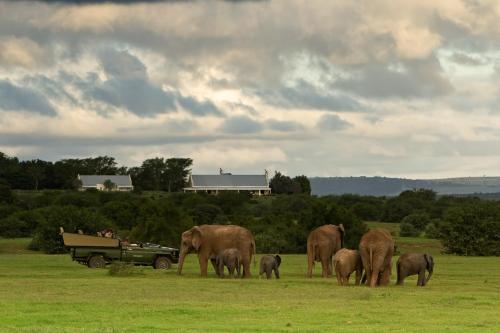 ---
The game drives are excellent, food was also very good.
---
Addo's best hotels with breakfast
---
Explore more travel vacation rentals
Find the Perfect Type of Accommodation
---
More about Addo
Known for its elephants and the scent of blossoming citrus trees, Addo is a delight for those traveling to the Sundays River Valley in South Africa. The area is nestled against the Addo Elephant National Park and a number of other game reserves. Port Elizabeth hosts the
closest airport
to Addo at 47km away. East London is another viable option for a gateway to Addo, but is considerably further away than Port Elizabeth. Traveling via road is possible and could be well worth the experience with wonderful views along the way.
A number of small towns within the area of Addo provide a number of relaxing and appealing activities. The Addo are itself offers pack house and citrus farm tours. Travelers can also experience the local wildlife, including birds of prey and the elephant. For a little history, the town of Enon & Bershesa offers the Moravian Mission. Sunday's River provides recreation and adventure with options to enjoy sandboarding, canoeing, and more. Horse trails, hiking trails, and opportunities to visit safaris and animal rehabilitation centers are also abundant.
Addo accommodation can be found in the form of farm houses, guest cottages, bed and breakfasts, and lodges. Offering budget and 5-star opportunities, most properties can be found adjacent the
Addo Elephant National Park
. Within the park itself are some options for those who really want to immerse themselves in their surroundings. Find the most suitable accommodation for you by clicking on our interactive map and exploring Addo for hotels and must-see destinations.