Hotels and more in Bandung
Our top picks
Lowest price first
Nearest to
Best reviewed
See all
InterContinental Bandung Dago Pakar
Cimenyan,Bandung - View on map
"We decided to stay at Interncontinental Bandung, as we want to stay in Five star hotel with gorgeous scenery view and fresh air. There are plenty of hotel close to nature and mountain view (Lembang area), but none of the hotel meet International five star standard. There are plenty of five star hotel in Bandung, but none of them, have beautiful view and modern design, with five star services (most of the hotel located in the city). Only Intercontinental Bandung offer both views and comfort with five star level of service. The food is great, we are having great barbeque buffet, but most impressive is, when we arrive, we got room upgrade, and the room was ready (the air con is already on)., which barely happen in other five star hotel. (usually check in time 3pm, and the room is not air con ready yet). The infinity pool overlooking green lush view of Bandung is fantastic! Luxurious room (and bathroom design) I love it so much. I love the hotel design, the interior."
Show more
See all
Padma Hotel Bandung
Ciumbuleuit,Bandung - View on map
"I have been staying in many hotels in Bandung but was my first time staying in Padma since this hotel is always fully booked. I stayed there last week to celebrate my daughter's birthday. I booked two rooms (Premier and Deluxe) via Agoda then sent my special request to Padma Hotel for decorating the premier room for my daughter's birthday surprise. Padma Hotel was very supportive to the request especially Angga Priatna, the Butler Service attendant who had been very communicative and attentive to my requests. He accommodated me and my family well even offered me for another surprise for my daughter during dinner. My daughter had a great birthday in Padma, all of us very much enjoyed the view, facilities, food and services in Padma. It has almost everything you need in a hotel. The outbond area is completed with animal feeding section, house tree, flyng fox, mini golf, etc. The swimming pools & jacuzzi are great, all with warm water, yoga exercise is twice a day. "
Show more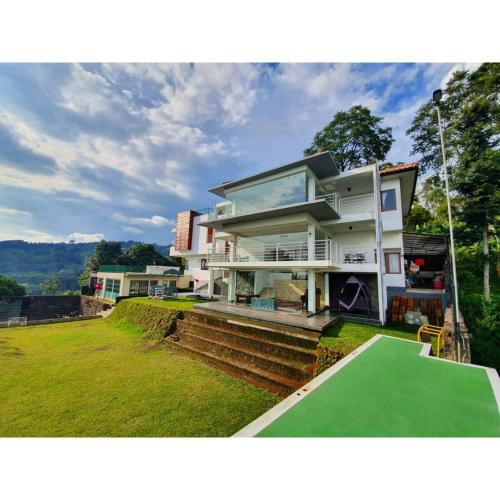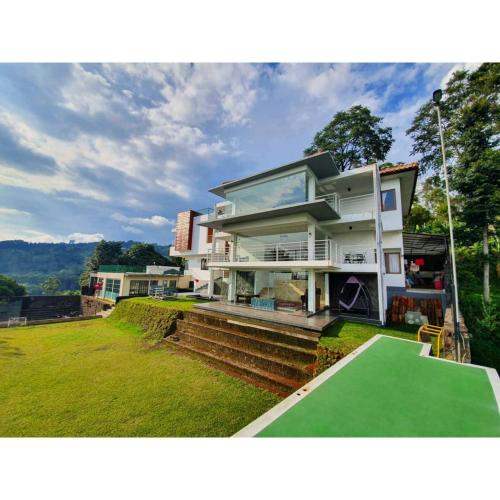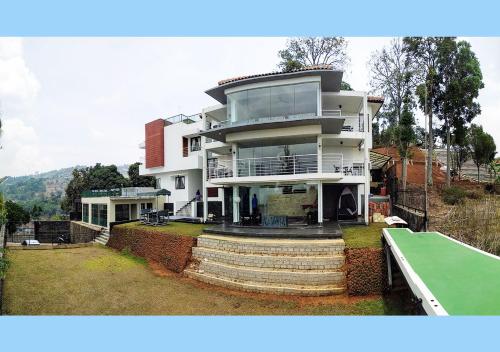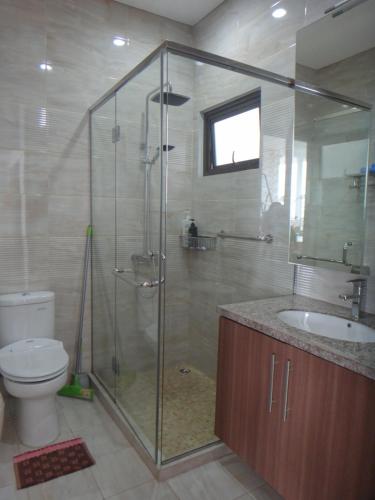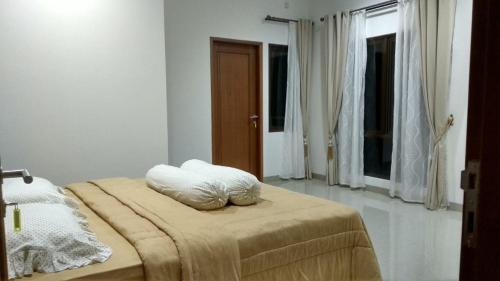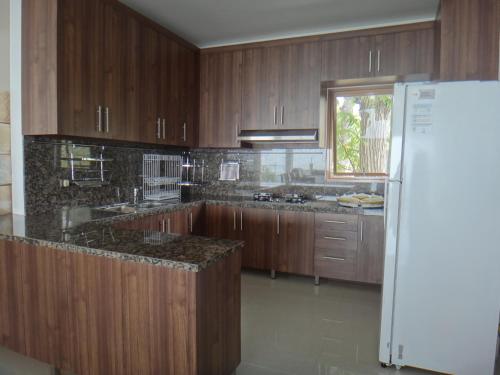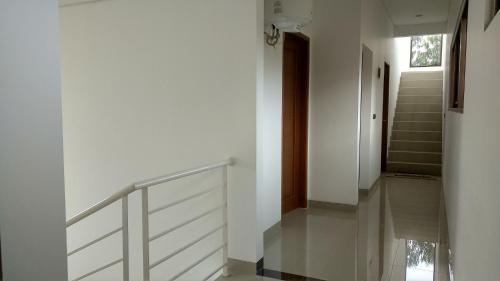 See all
See all
The Trans Luxury Hotel
Bandung City Center,Bandung - View on map
"This is a new 5 star hotel that is located next to a large shopping mall and amusement park. It is not in the city centre which may be disadvantageous for some but it also means less of the typical heavy Bandung traffic. The rooms and fittings are luxurious and well kept. The staff are young, enthusiastic and well trained. Compared to other Bandung hotels in the city, it is not cheap but compared to international hotels of a similar standard, it is good value for money. "
Show more
See all
Gracia Spa Resort
Lembang,Bandung - View on map
"Everything in this resort is 5 stars except for the price, which we understand due to the natural hot spring. Quite and peaceful resort with excellent facilities. "
Show more
Fast facts about Bandung, Indonesia
| | |
| --- | --- |
| Accommodations | 3,573 properties |
| Popular hotel | Gino Feruci Braga Hotel |
| Popular area | Bandung City Center |
| Nightly rates from | £4 |
| Airport | Husein Sastranegara International Airport |
| Reasons to visit | Shopping, Restaurants, Sightseeing |
Traveler impressions of Bandung
Tell us briefly about this attraction. Tell us briefly about this attraction. Tell us briefly about this attraction.
Bandung is the most popular holiday destination for Jakartans. Most people go to Bandung for a culinary trip and shopping in factory outlets
Dialdo Nardito Boska
, Indonesia
famous with its culinary, shopping at factory outlet and hang out at many scenery coffee shop and cafes at upper area (Dago Pakar)
Bandung is the most nice place for shopping, food and entertain. anywhere you can get very nice local food.
Bandung has many Sightseeing places,but it quite a distance from hotel I am staying. Taxi you have to bargain they may impose parking charges an tolls charges.
Mohamed Salleh
, Singapore
Well, since I spent my college years in this city, I formed a special bond with Bandung. All I can say is that: be considerate.
Bandung nowdays is becoming populated areas. Need to have more city attraction beside malls, gardens.
Known as "Parijs van Java" in the Netherlands-Indisch period, Bandung is famous for its old buildings, clothes (factory outlet) shops, many kind of restaurants, and the nature sight seeing in the north of Bandung (Lembang area).
Although Bandung gets quite crowded and has a lot of traffic, its one of the cities I prefer to visit because of the cooler weather.
Shernell
, Trinidad & Tobago
It is a great country with beautiful volcanoes except for massive traffic jams. Cheap and nice massages around Bandung City Centre.
A place where commercialism has yet to happen rapidly. It is fascinating in its own original way and many mountains for trekkers.
It was my first trip and there are so much things to buy as is it very cheap. Must know how to bargain.
Bandung is an interesting place to visit, except that now is also becoming a very traffic jam city. so to make your visit efficient, you have to plan which area would you like to visit first, the city ( culinary, factory outlets, malls, trans studio Bandung , market,museum etc) or Lembang area ( culinary, outdoor activities,nature,relaxing etc ) so you can choose the hotel near the area.
RIFIFI MAHESWARI
, Indonesia
Great place if you are on the lookout for clothes bargains. This place has a heap of factory outlets that will net you some great bargains.
It is just a short 2 hour drive from jakarta, so it is a nice destination if you got bored with jakarta.
It is a nice place to relax as the weather is cool especially in lembang and dago highlands. It is not too far from jakarta so it is just a short 2 hours drive.
Bandung...the city of culture and nature.... You will need more days to reach out all beauty of Bandung
Many places to visit but very crowded during holidays and weekend. bether go here during weekdays to enjoy the city
My advice: don't come to Bandung for the shopping. Come for the volcanoes, the tea plantations of Cimahi, and the hot springs.
For me personally, i prefer to stay in ciweday than in bandung city, because eather bandung city or lembang now is so hectic city, traffic jam every where, to many travellers.
Busy Street. Jam everywhere. Avoid fri and sat as jam getting slow. Visit Pasar Baru as there many thing to buy.
Bandung has good sight seeing place, nice food and not very expensive hotels :) ... great for weekend (spend about 1 - 2 days)
firstly, the airport needs to be improve especially the area for baggages and custom clearance. It is too small.
Lots of great culinary place, you can search on google to seek for culinary place, lots of entertainmet, trans studio, ciater hot spring, teropong boscha, etc
The main attraction would be the volcano which is abt 3 hrs drive from the city centre. You would need to get a driver and car which cost 700,000 rupiah not inclusive of entrance fees to the volcano area.
Travelers should visit the floating market lembang. It's interesting with the way they prepare and sell the food on a small boat (called sampan).
Nice city. Not cool as 5-6 years ago perhaps due to volume of traffic. Do go during weekdays not weekend as traffic can be a nightmare.
Nice historical city & good place for sightseeing. Plenty of factory outlets that offers good bargain for branded items.
We liked the weather very much. It is cool and comfortable for any types of activities be it sightseeing or shopping.
try to enjoy restaurants at lembang and dago pakar, must go places! bring your kid they would be happy theres lots of friendly animal
---
Bandung's best hotels with breakfast
---
Frequently asked questions
What's the average price of a hotel in Bandung?
The average price for a 3-star hotel in Bandung is 37 USD, the average price for a 4-star hotel in Bandung is 47 USD, and the average price for a 5-star hotel in Bandung is 68 USD.
What's the average price of a hotel in Bandung this weekend?
The average price for a 3-star hotel in Bandung this weekend is 39 USD, the average price for a 4-star hotel in Bandung is 52 USD, and the average price for a 5-star hotel in Bandung is 62 USD.
What's the average price of a hotel in Bandung tonight?
The average price for a 3-star hotel in Bandung tonight is 41 USD, the average price for a 4-star hotel in Bandung is 53 USD, and the average price for a 5-star hotel in Bandung is 59 USD.
What are the best hotels in Bandung near Husein Sastranegara International Airport?
What are the best hotels in Bandung near Geology Museum?
What are the best hotels in Bandung near Trans Studio Mall Bandung?
What are the most popular hotels in Bandung?
What are the best hotels in Bandung for couples?
What are the best hotels in Bandung for families?
What hotels in Bandung have the best views?
What hotels in Bandung have the best breakfast?
What's the best neighborhood in Bandung to stay in?
Popular neighborhoods among travelers staying in Bandung include Bandung City Center, Riau, and Dago.
Explore more travel holiday rentals
Find the Perfect Type of Accommodation
---
More about Bandung
Bandung is a dynamic city boasting history, excellent shopping, and fulfilling dining and nightlife. Accommodation in the city caters to everyone from the backpacker to the luxury traveler. The city is serviced by
Husein Sastranegara International Airport
, located only three miles away from the city center.
Bandung is especially enjoyed by weekend travelers from Jakarta who flock to the distribution centers dealing in local high fashion and factory outlets that can generally be found in the Setiabudhi Area. As the evening hits, the multitude of bars and clubs light up and draw crowds of dancers and party-goers. Cultural experiences can be enjoyed in the several museums established here such as
Museum Geologi
, and sites such as
Gedung Sate
displays strong hints of the city's colonial past.
Bandung offers plenty of out-of-the-city opportunities as well. The region's high elevation translates into comfortable temperatures, perfect for visiting tea plantations, hiking up dormant volcanoes, or stopping by hot springs. Taxis and car rentals are the best way to reach these areas of the countryside.
Be sure to check out the interactive map of Bandung for information on hotel locations, attractions, and must-see destinations.