4-star hotels in Bari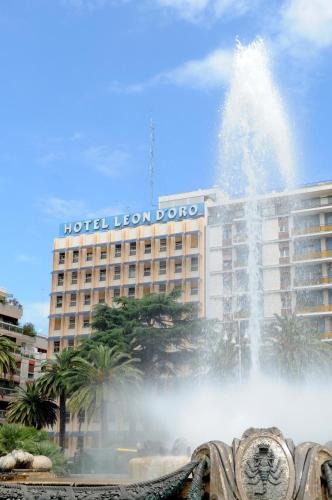 ---
I went to Bari due to stop over at night on the way to Lecce. So, I need a clean room close to station with A/C, as advertised. When arrived, the receptionist was very kind but the AC in the entire hotel was down. They should compensate us to move to a different hotel. Instead they asked us to open the window and to use a fan. Didn't work. It was a hot rainy day with ...
---
The staff is very helpful and friendly
---
I spent three days in Bari for scientific meetings and projects. Bari is a beautiful city with great tourism potential.
---
Only stayed overnight but made full use of pool and wifi. Room was very comfortable nice and quiet with huge bed. Breakfast was very nice and restaurant food for evening meal was reasonably priced great service staff very helpfull. Great hotel for short or long term stay
---
Very beautiful, modern hotel. Lovely rooms, very comfortable beds. Nice little balcony, everything perfect. However the hotel is in a poor location, not near anything and everything is a taxi ride away, which takes 10 minutes for a taxi to arrive and costs €10+. The most disappointing part was the advertised complimentary shuttle bus was not operating, so had to pay €2...
---
I only stay for a night but if there is chance to go to Bari again I would still choose Oriente Hotel. It is not far from old town and very near to coastal line (just few mins walk and you will get a great seaview). The staff I met at the reception & breakfast place were all nice and friendly.
---
air condition didn't work.staff said management had turned them off Cheap skate
---
Traveler impressions of Bari
take a rickshaw tour around the old city, its a great way to see places you would not see on your own and the guide are great.
A friendly couple offered us to try a snack which was a deep fried polenta while we were looking at the the booth curiously.
Bari is a little town close to the water. They are getting more tourist because of the new airport and the tourist information center was very helpful.
---
Explore more travel vacation rentals
Find the Perfect Type of Accommodation
---
More about Bari
Agoda.com offers a great choice of accommodation in Bari to suit every budget. With over 733 different establishments, there is a great variety to choose from. Murat, Santa Fara, Torre a Mare and all other popular areas have a vast choice of hotels to offer. The city is served by 1 airports which means it is accessible from almost every major city in the world. Whatever your plans are, do not miss these things to do: Bari Vecchia. Save time and money with our customer-friendly booking engine that guarantees you the lowest price on hotels.