Discover the neighborhoods of Barossa Valley
---
5-star hotels in Barossa Valley
---
It's a lovely change to find a hotel that cannot be faulted. Everything was simply perfect: the vineyard suite, the food, the helpful staff; the best experience of our Australia trip.
---
Lots of space. Clean. Good facilities. Only negative no internet. Also included is a happy hour drink with the owners Jim and Pam Lambert. Very nice couple.
---
The place was just gorgeous with a lovely patio and fully equipped kitchen. We love the coffee machine. The lovely host left us a beautiful bottle of Australian red wine with complimentary cheese, olives and crackers. This cottage is big enough for 6 personés or three couples to share the cost. We were just one couple and we only needed one bedroom, so this was very...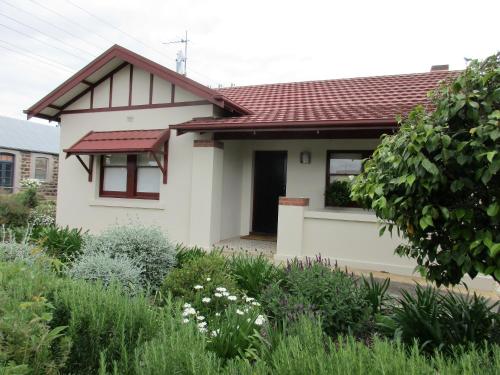 ---
Cottage was within walking distance to the Main Street of Tanunda, with restaurants, cafes etc. Well fitted out kitchen also with a few essential food items (oil, seasonings etc, and drip coffee)which were appreciated. House was very comfortable, air conditioning was efficient and very welcome.
---
Barossa Valley's best hotels with breakfast
---
Explore more travel holiday rentals
Find the Perfect Type of Accommodation
---
More about Barossa Valley
Barossa Valley has garnered international attention for being one of Australia's best wine producing regions. The area was originally settled by Germans, and their influence can be seen in the architecture of older buildings as well as in the cuisine. Barossa Valley is one of the most easily accessible wine regions in Australia. The town is about an hour from
Adelaide's airport
, and the trip their via road makes for a scenic drive.
An extensive list of wineries are found throughout Barossa Valley. Hopping from one winery to another is an excellent way to spend time here, sampling the various flavors and enjoying the cuisine offered by some of the wineries. If you need to take them all in at once,
Menglers Hill Lookout
provides a stunning view of the entire Valley – a view said to be worth it even in winter rain. A number of events are held in Barossa Valley throughout the year, including the summer concert of Barossa Under the Stars and the professional cycling racing during the Tour Down Under. The
Whispering Wall
that forms the dam of the Barossa Valley reservoir is certainly a unique experience, allowing visitors to whisper against one end of the dam and be heard perfectly at the other end which is 144 meters away.
Find the most suitable accommodation for you by clicking on our interactive map and exploring Barossa Valley for hotels and must-see destinations.