4-star hotels in Bunbury
---
Shared a two bedroom apartment when in town on a conference nearby. Location is good right in the heart of Bunbury. Hotel facilities were good, nice and clean spacious apartment with all the standard amenities.
---
This is our 'go to' hotel in Bunbury. The location is an easy walk into town. The views are great. The rooms are in above average condition compared to the rest of Bunbury. Staff have been friendly and we've not had any problems with bookings or the room facilities.
---
This hotel is a short walk into Bunbury for shopping and meals; also an excellent base to explore the nearby wine and goumet district between Busselton and Margaret River. The unique Tuart tree National Park is a short drive, and a little further opens up the fabulous surfing and swimming beaches around Yallingup and Dunsborough. A walk or train ride out along the rest...
---
Another very enjoyable stay in a Cabin at Bunbury Foreshore Discovery Park. Well equipped, clean, quiet, well located and well priced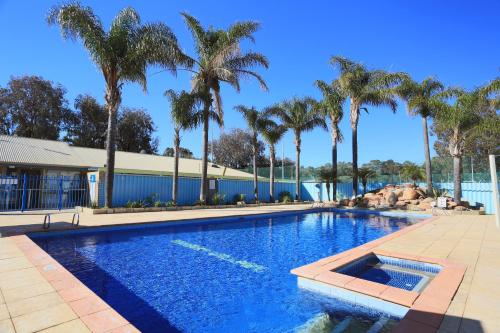 ---
The size of the cabin is big enough for a family of 2 adults and 2 children. There's no amenities around the place but there's a small town about 5 mins drive away which there's food and a mall. The cabin has all the basic things required, nothing fanciful. For an overnight stay, it's considered decent and an experience for the kids.
---
Perfect for a family occasion with exceptional dining experiences. The staff were friendly, attentive and extremely professional. I will be visiting again in the future and would highly recommend this resort to anyone wanting to stay in the Bunbury region.
---
We've stayed at a few places in Bunbury and this is the best by far. Great sized room and bathroom, aircon was on the whole time and very quiet. Large wardrobe comfy bed! Check in was easy and the staff welcoming.
---
Traveler impressions of Bunbury
We found the town had more to offer than Busselton. Only down side was all street parking was metered and this stopped us shopping in the town awy from shopping centres.
Its a good place as a rest stop if you travel from Perth to Albany vice vs. Its also a town to service your vehicles as I notice many auto stores and mechanic shops.
We absolutely loved dining at Casellas Tapas and Marlston Chinese & Malaysian Restaurant. Both are walking distance from the hotel so, one can enjoy a drink without getting behind the wheel.
Bunbury was very enjoyable as it's not as busy as other South West destinations. There are some nice eateries to cover all tastes with friendly staff.
Great country life. Interesting shops with homemade crafts and clothes such as Unsunk Funk with its retro clothing.
It's a nice place but hard to find places while driving as it is not set out very well for tourist had trouble finding my own hotel.
hanging out at the beach is a must if one where to get to bunbury. not much to shop but do come with quite a bit of selection when it comes to food.
---
Bunbury's best hotels with breakfast
---
Explore more travel holiday rentals
Find the Perfect Type of Accommodation
---
As the central hub of the Geographe Region, Bunbury is an excellent destination for a getaway. The city is about a two-hour drive south of Perth and sits on a peninsula bordered by the Indian Ocean, Koombana Bay, and Leschenault Inlet. There is also a train that runs from Perth to Bunbury. The city has a bus service, but taxis or a rental car might prove more convenient for those on a schedule.
Bunbury offers plenty of activity and recreation to entice travelers. Koombana Beach is quite the hotspot with its view of the port and the
Dolphin Discovery Center
. But the greater attraction here are the wild dolphins that interact with people in Koombana Bay, and tours and cruises for dolphin watching are available. There are also wine tours to be had, and a visit to one of the lavender farms can be nothing short of relaxing. Divers get to enjoy a wreck dive at the ship called the Lena. Kite surfing can be participated in on Leschnault Inlet, and there are even classes here for those looking to learn.
Find the most suitable accommodation for you by clicking on our interactive map and exploring Bunbury for hotels and must-see destinations.