Discover the neighborhoods of Devonport
---
Best hotels & accommodations in Devonport
Cheapest hotels in Devonport
4-star hotels in Devonport
Gateway Hotel by Nightcap Plus
"It's a nice small hotel in Devonport. The rooms are simple but comfortable and there is a restaurant downstairs. I've been happy with the rooms I usually stay in, but I do not recommend the ground floor near the entrance. You can hear everyone walking to the lifts late at night with high heels and then staff vacuuming the front area early in the morning. It doesn't make for an easy nights sleep. Otherwise, I recommend staying here."
Show more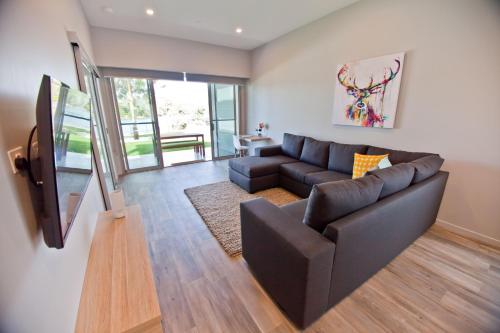 Sherwood View Accommodation
"Good location between Cradle Mountain and Devonport. My daughter was very happy feeding the three Llamas. The owners were very nice and accommodative as we arrived late. Will definitely stay there again."
Show more
The Grand On Macfie
"This is a beautiful home about 100 years old but well maintained. The bedrooms are super most important thing is the bed so soft and comfy. The staffs are so helpful and cooked beautiful breakfast. Fully recommend it if you pass through Devonport stay for a night for the experience. "
Show more
Just viewed by other Agoda travelers
Traveler impressions of Devonport
Don't stay here, just drive on through. Its a port city, and that's about it. Apparently there is a really good leather craftsman on the outskirts.
Devonport is not a city to visit. It is a place of transit between mainland Australia & Tasmania. As a result, there isn't much to do in Devonport itself.
Travelling from Devonport to many of the lovely towns in the surrounding areas is an easy drive on well maintained roads.
---
Devonport Hotels near Devonport Airport
Explore more travel vacation rentals
Find the Perfect Type of Accommodation
---
More about Devonport
Finding the cheapest price for top hotels in Devonport, Australia is easy with Agoda.com. With over 51 different establishments, there is a great variety to choose from. The vibrant city plays host to some of the country's most famous landmarks such as Mersey River Cruises, Devonport Regional Gallery. The city is served by 1 airports which means it is accessible from almost every major city in the world. Although there's plenty of pleasure to be had simply walking around the city, there are 4 museums and galleries in Devonport that deserve some of your time. You can depend on Agoda.com to help you find the best bargains on Devonport hotels.