Discover the neighborhoods of Great Ocean Road - Lorne
---
4-star hotels in Great Ocean Road - Lorne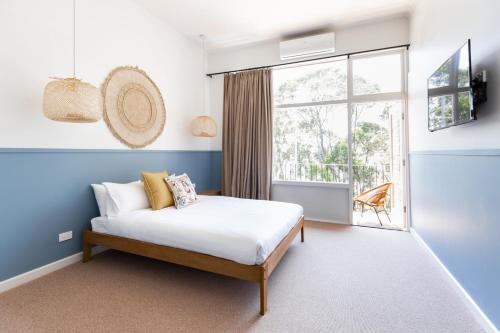 ---
At least spend two day in Great Ocean Road, Lorne is a good place to stay. Lorne hotel has good location. The family room is big, tidy and clean. The staff is super nice.
---
checked in & then had to drive around to other street for actual accommodation, we had stayed at 9 different accommodation on our great ocean road trip and this one was the most expensive of all and the worst value for money, others 8 cheaper and tons better, paying for location. supplied tea and coffee sachets but no sugar, lot of gaps in broken blinds so light came i...
---
This is a brilliant place to stay - w loved it Kangaroos come right up to the tent on a night and there's loads of friendly cockatoos The tent is well provisioned, clean and very comfortable in the lovely village of Lorne. The owner Chris is very helpful and gave us great tips for our trip along the Great Ocean Road. 100% recommend this place
---
5-star hotels in Great Ocean Road - Lorne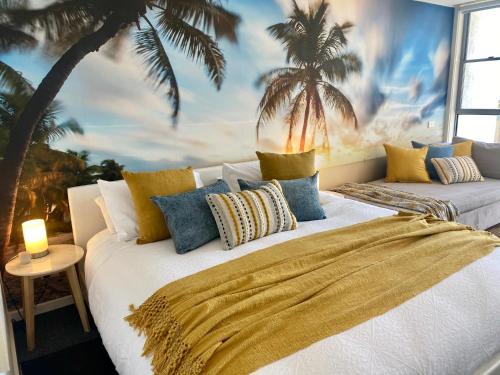 ---
Mel was helpful providing us with information on how to check in upon arrival. We arrived a bit early before the check in time and she was kind to give us another (better) room instead. The place is within a small township and everything you want is here! I would go back again if I ever visit the great ocean road.
---
Traveler impressions of Great Ocean Road - Lorne
Lorne is a beach playground for Melbournians. It has soft white sand beaches and playground amenities for kids.
Lovely place for stopover if you are doing the Great Ocean Road. We enjoyed many hours at the beautiful beach.
Firstly, the Great Ocean Road is a must drive because of its great scenic views along the bendy coastal road.
---
Great Ocean Road - Lorne's best hotels with breakfast
---
We stopped by Lorne on our route through the Great Ocean Road. Mantra Lorne resort is right in the heart of Lorne. Access to the beach provided scenic views of the ocean and clear skies while we there. There were many restaurants that were within walking distance. Staff were friendly and helpful. Room was adequate and cosy for two. Definitely worth.
---
We drove via the great ocean road, stopped by Lorne. This is really great place. Would definitely stay again if come visit great ocean road again.
---
Explore more travel holiday rentals
A nearly two-hour drive from Melbourne will take you to an increasingly popular summer getaway destination known as Lorne. Situated along the Great Ocean Road, this former logging town boasts crystal clear waters and great views. Offering a great selection of coastal accommodation, Lorne is sure to please.
Lorne's offerings can be found both on land and in the sea, and there is no denying the Great Ocean Road is one of the most beautiful places in the world, a favorite among many visitors from around the world. A couple of must-visit sites include
Teddy's Lookout
and
Erskine Falls
. The Lorne pier is also a pretty popular place to be, with dining, a local pub, and opportunities to fish in specially-built bays. The back roads of the town wind through forested parks that provide BBQ facilities. One can't go wrong with a walk on the beach, and its three-kilometer stretch provides plenty of room to enjoy the surroundings.
Find the most suitable accommodation for your visit to this beautiful place by clicking on our interactive map and exploring Lorne for hotels and must-see destinations.