4-star hotels in Kilkenny
---
Pros: Kilkenny is a charming town northeast of Dublin. The main attractions is the multitude of churches, Kilkenny castle and cute town centre. My stay at the Langton's was great; the hosts were friendly and hospitable. My room was spacious and clean and on the main floor which was a relief as I was carrying lots of luggage! They quite a few options for breakfast so y...
---
Stayed for 3 nights for a wedding close by. Was happy with welcome, the owner was very helpful and informative, he even offered us a lift to the venue of the wedding the evening before so we knew where it was which was really nice of him. Unfortunely during our stay our room was only cleaned once. We had to make the bed, wash cups and ask for tea bags which we found...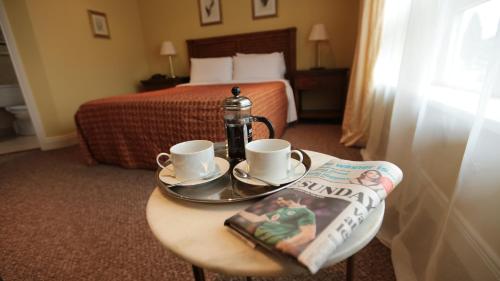 ---
Loved staying here! Best B&B my entire trip (too bad I stayed here at the beginning of my trip, would have been great to end my trip at this B&B). Great selection of food for breakfast - variety of bread, fruits, cereal, jam; Also have choice of hot Irish breakfast or omelets. Compared to the other B&Bs, this Irish breakfast was done well (such as very juicy sausages)...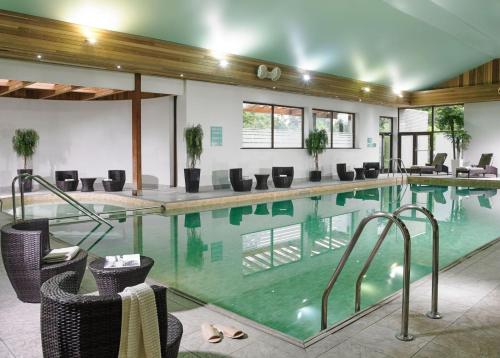 ---
We went to Kilkenny to enjoy the Catlicks comedy festival. Had a lovely long weekend at this hotel. The spa facilities were good, the bar was nice, we didn't taste the food though. Our room had dual aspect windows which made it a nice bright room, and there was a large bed!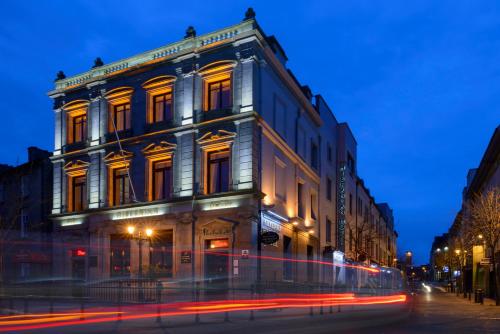 ---
The staff were friendly on arrival and the room was nice (smelt of smoke) but compared to other hotels in Ireland, it was over-priced. On arrival we were informed that there was a nightclub on the floor below our room so it might be noisy but only until 2.30am! The staff was right, people were partying in the hallways and under our room, so we got very little sleep. ...
---
host was friendly and stay up late waiting for us as we check in around 11pm. Breakfast was delicious too!
---
Satisfactory but need improvements on the amenities eg there is only a small bottle for bath, hair n shampoo all in one n no refilling for even 2 notes stay. No coffee making facilities in the room. No tissue papers. Location is next to heavy traffic n this caused sleep disturbances.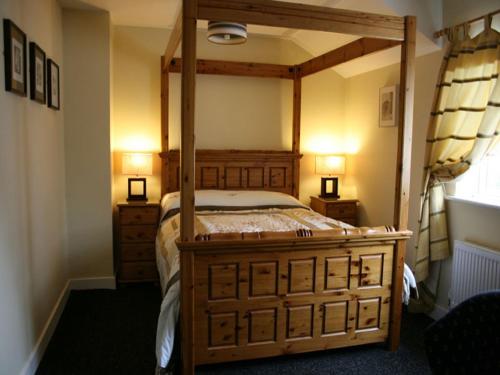 ---
We throughly enjoyed our stay at Laragh House. Helen was a terrific host and could not do more for us. The B&B was within walking distance to the centre of town and tourist sights. We are happy to highly recommend this accommodation to anyone visiting Kilkenny.
---
A lovely stay in Kilkenny. Our family were able to walk into town, fairly good location - easy to find & plenty of parking. Quiet bed & breakfast - was VERY happy that a door closed a little louder than normal as we'd forgotten to set our alarm, brekkie had been booked for a specific time but we were obviously enjoying deep sleeps! Thank you for a welcoming stay.
---
Traveler impressions of Kilkenny
---
Discover the neighborhoods of Kilkenny
---
More about Kilkenny
To provide our customers with unbeatable rates at hand-picked hotels, Agoda.com represents a full range of hotels from 5-star resorts to budget-priced properties in Kilkenny. With more than 206 hotels spread across the entire city, you are sure to find a property convenient for you. The city is appreciated by visitors for its versatility and multiple points of interests such as James Park, Confederation Hall Monument. Kilkenny has many attractions to explore with its fascinating past, intriguing present and exciting future. There are so many things to do, you may want to stay an extra week or so to experience them all. Don't delay and book today to get the best hotel deals in Kilkenny!