Discover the neighborhoods of Mount Dandenong Ranges
---
4-star hotels in Mount Dandenong Ranges
---
Was such great money for value and an all round amazing room . Exactly like the photos if not better , beautiful breakfast supplies and friendly owners . Will recommend to friends - both with families and for couples. Make sure to book this b&b!
---
Good - staff were very helpful and friendly. I prefer quaint cottages when staying in the Dandenongs
---
Perfect romantic winter getaway!was so cosy and relaxing in front of the fire place. Loved the ensuite double spa. Loved the decor of the cottage. Clean. comfortable bed with luxurious sheets. loved the breakfast provided in the cottage. So nice to be able to go for walks amongst the forest, and loved the cute cafes of Sassafras! Definitely try the cakes and coffee at ...
---
This was a very nice modern 3 story lodge. It had a great view of the forest straight out of the bedroom doors. The central heating and wood log fire was very nice and cozy for winter. The in room spa was HUGE and very comfortable! This will not dissapoint very cozy. Some traffic noise from the main road near by, but that is hardy a worry. Close to Olinda shops an...
---
Adeline bnb is a great little getaway located in the heart of the dandenongs. Perfect for couples wanting to relax and get away from the city. Clean, great hosts and lovely fireplace.
---
We stayed in the emporer room, in which the bed is over 300years old. The large bath was well needed. The hosts make you feel welcomed-wish I stayed longer.
---
Beautiful and homely cottages. Only within an hour from the city but once winding through the ranges we felt a world away. Private and romantic getaway in the charming town of Olinda. We took advantage of the mid-week rates and ended up staying an extra 2-nights. The cottage was well heated and the large spa bath was certainly a feature. Kathy and Wally, the owners, ma...
---
5-star hotels in Mount Dandenong Ranges
---
Was a good overnighter and location great. Bathroom downstairs from bedroom :( Parking roadside only and steps down to room were treacherous and uneven especially carrying luggage! It's all self serve which is great for privacy but if it's 5 star your after its a 4 at best. Dated bathroom although ok, lounge overdone with furniture and corner spa..... Steep staircase t...
---
We loved the peaceful and tranquil setting with Tania leaving us healthy treats like her home made poach pears and freshly baked bread . We got acquainted with her neighbour's friendly pony and sheep . Both helped complete the perfect surroundings. The bed was so comfy .We left knowing we had rested well. Thanks Tania for a most relaxing time.
---
Had thought we'd booked a cottage, but found when we arrived that it was a self-contained spa suite under the main house. Think this is an issue with the picture shown on the Agoda booking page actually. Once over the initial disappointment, we appreciated the size & style of the suite & all the thoughful little touches. The french owners are lovely & gave us a recomme...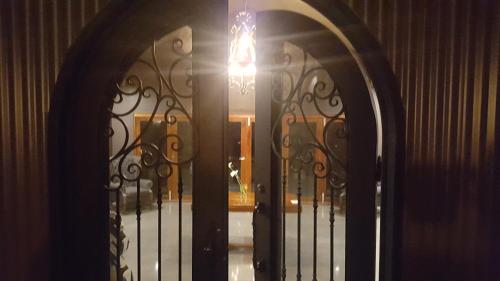 ---
At first, I was surprised when tried to set my destination to the Montrose Barn House in Google map as it's shown on the map as a tourist attraction. When I arrived, I realized why, because the barn house is just located at the back of Hahndorf's fine chocolates. When we got the key and entered the house, WOW, is what I felt...the house is so beautiful. It's a two-st...
---
Traveler impressions of Mount Dandenong Ranges
---
Mount Dandenong Ranges's best hotels with breakfast
---
Explore more travel holiday rentals
Find the Perfect Type of Accommodation
---
More about Mount Dandenong Ranges
Agoda.com features accommodation options from all over town. From high end international chain hotels to family run guesthouses, demands of all travelers are met. We offer a wide range of hotels to help you find the best place to stay in Mount Dandenong Ranges. Many areas, each with a distinctive atmosphere, are just waiting to be discovered across the city. Mount Dandenong Ranges has many attractions to explore with its fascinating past, intriguing present and exciting future. There are so many things to do, you may want to stay an extra week or so to experience them all. Agoda.com offers professional reviews and ratings of hotels in Mount Dandenong Ranges so you can enjoy the perfect stay.