5-star hotels in Oaxaca
---
Rooms are a bit small, especially the bathroom. Great service.
---
The room Wasn't ready when we checked in at 10 at night. There was no internet. They were nice but there was construction literally above our shower until after nine at night. I could hear the workers as I tried to use the bathroom! Location is fabulous but it wasn't much better than a motel six.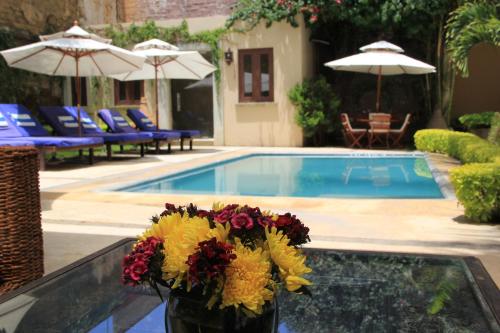 ---
Mostly AMAZING. Everything you could possibly need. I am personally very sensitive to smells, so the cleaning product smell was a bit too intense for me. That said, the rooms are immaculate. If you're expecting the Hilton and everything brand spanking new, you're not going to get it. The furnishings in the room were a little outdated, but to me, they were useful an...
---
Discover the neighborhoods of Oaxaca
---
More about Oaxaca
Agoda.com features accommodation options from all over town. From high end international chain hotels to family run guesthouses, demands of all travelers are met. Guests find many of the 391 hotels in Oaxaca an attraction in themselves. Visitors have no trouble associating Palacio de Gobierno, Espanol Interactivo, Basilica de la Soledad with Oaxaca. Enjoy the history and beauty of Oaxaca by visiting one of 26 monuments around town. Many monuments such as Palacio de Gobierno, Espanol Interactivo are regarded as the city's heritage. There are so many things to do, you may want to stay an extra week or so to experience them all. Book your next trip to Oaxaca with Agoda, backed by our low price guarantee.