Discover the neighborhoods of Oban
---
4-star hotels in Oban
---
This is a lovely hotel beautifully situated on the seafront. We had a newly renovated room overlooking the water. Thee staff were friendly and helpful at all times, and the breakfast was good. There is ample parking at the front and rear of the building. It easy to walk into the centre of the town from the hotel. I would definitely recommend this to anybody looking for...
---
Good location on front, very limited parking for the hotel, but not far from free out of season car park. Hot tub was not available and sounded like this might be the case for a while.
---
Very enjoyable, wish everywhere was ran as well as this couple do! Would recommend to a friend, only negative was bed and floor a bit creaky but to be expected in an old house! Would stay again.
---
The host, Carol was pleasant in welcoming us. Very homely setting. Loved the courtesy whisky and sherry; warm you up on a cold night. Breakfast was lovely with free helping to the various fruits. Would have felt more comfortable if the lock to our room was working.
---
Our room was very spacious with a lovely view over Oban Bay. Plenty of breakfast choice. Mark, the owner, was extremely helpful and went the extra mile. Highly recommend.
---
Very friendly and attentive, breakfast was very good and very plentiful. Room was comfortable and quiet with excellent facilities.
---
Location the best. Beautiful views from our bedroom. Huge room and bathroom. Bed was so comfortable. We had a room downstairs which had water views. Staff were so friendly and so helpful. Really a fantastic stay in every respect. Highly recommend to everyone.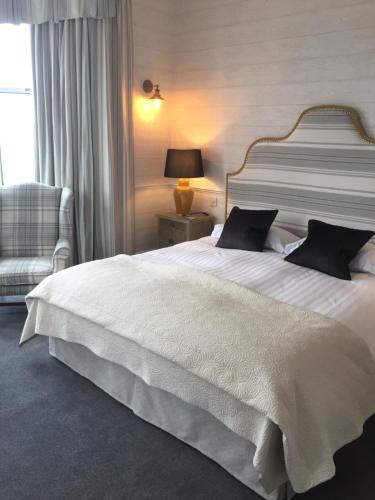 ---
Breakfast choice very good - we had cereal choice, fresh fruit and then the choice of cooked breakfast, plenty of toast and tea/coffee, brekky set you up for the day and to be honest I wasn't hungry all day so didn't eat until the breakfast next morning. Room was very clean, bed comfortable (only slight grumble was the TV was a bit on the small side in the room we had)...
---
Reception staff very surly and not welcoming . Front of house is the first and last impression . Breakfast poor. Although good selection of cold and cooked ,the hog food was dry and had been sitting for a while I guess . Coffee was cold but tea was hot . Bedroom boasted jacuzzi bath and hot towel rail neither of which worked. The instructions were not in welcome pack ...
---
5-star hotels in Oban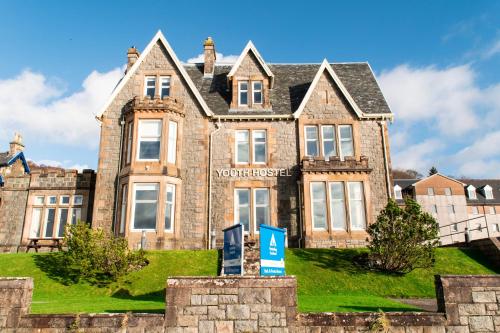 ---
Parking is free, arrive early if you have a car. Absolutely beautiful hostel. I had a bay view from my bed. - the water pressure on all the taps are really high. I can laugh about it now but, the water from the shower created a wind current that blew my clothes off of the hook and into the water on the floor of the shower.
---
Traveler impressions of Oban
Every Oban visitor should eat at the Seafood Shack/Hut on the ferry terminal pier at least once. The best value-for-money seafood you can find anywhere and I have lived/worked in over 50 countries during my 50 years of working life.
---
Explore more travel vacation rentals
Find the Perfect Type of Accommodation
---
More about Oban
Finding the cheapest price for top hotels in Oban, United Kingdom is easy with Agoda.com. We offer a wide range of hotels to help you find the best place to stay in Oban. Many areas, each with a distinctive atmosphere, are just waiting to be discovered across the city. Oban has many attractions to explore with its fascinating past, intriguing present and exciting future. If you wish to pray or contemplate amazing architecture, 2 places of worship await you. Agoda.com offers professional reviews and ratings of hotels in Oban so you can enjoy the perfect stay.