4-star hotels in Pecs
---
First thing, get off at the main railway station rather than the OTHER station which looks closer on the map like I did, because that was an out-of-the-way stop closer to the tobacco factory. You can hop in a cab or drag your luggage about ten minutes, and the hotel is right on the intersection on the edge of the historic center and neighbors the famous Pecs University...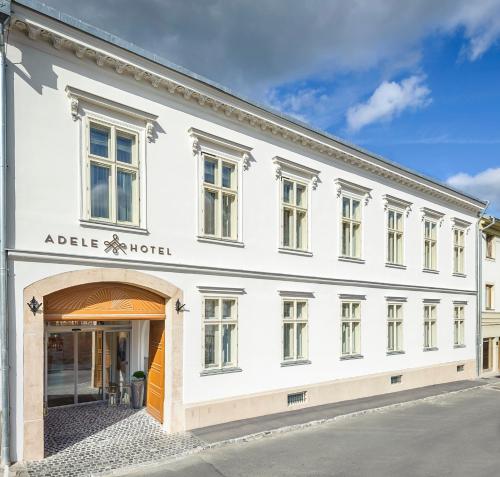 ---
Refreshing change from chain hotels, staff was very friendly
---
the room i had was located in the further regions of the hotel. i had to go through the main building, go outside cross the field and then my room was there. the room locations can get a little scary at night time because i returned from uni at around 8/9 ish and the lights were all off and i had to find my door in pitch black literally. not a nice feeling. the wal...
---
The city itself didn't impress me much, as the public transport is designed to rip people off and treat tourists very unfairly. I wish I never left the room. The room and the hotel were absolutely amazing, next time I go to Hungary I might go back to this city just for the hotel. The staff was wonderful, very helpful, flexible, attentive. My room was spacious, they gav...
---
The hotel is located in the mid-level of Pecs where you could enjoy a mountain view. The room is spacisous with a balcony and a bathtub. Everything is clean, neat and new. The hotel offers nice breakfast. The staff are polite and helpful.
---
Traveler impressions of Pecs
Beware of public transport as employees at the bus company will do their best to rip u off. When you get on the bus make sure you have an unused ticket, and you validate it immediately as soon as u get on board the bus, otherwise they'll fine you.
Pecs is a nice little town. Unfortunately, I went there in January and many things were closed or closed early.
Apart from the many beautiful monuments such as the Bishop's Palace and St. Peter & Paul Cathedral, there are many splendid historical houses, museums and gardens.
---
Explore more travel vacation rentals
Find the Perfect Type of Accommodation
---
More about Pecs
Finding the cheapest price for top hotels in Pecs, Hungary is easy with Agoda.com. With over 262 different establishments, there is a great variety to choose from. Mecsekoldal, Rokusdomb, Felsogyukes and all other popular areas have a vast choice of hotels to offer. The city is served by 1 airports which means it is accessible from almost every major city in the world. There are so many things to do, you may want to stay an extra week or so to experience them all. Agoda.com offers professional reviews and ratings of hotels in Pecs so you can enjoy the perfect stay.