Best hotels & accommodations in Port Elizabeth
Cheapest hotels in Port Elizabeth
4-star hotels in Port Elizabeth
5-star hotels in Port Elizabeth
Just booked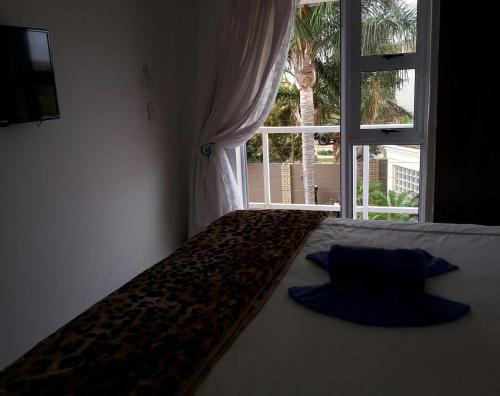 Just viewed by other Agoda travelers
Traveler impressions of Port Elizabeth
good place to have a holiday but not longer than 3 to 5 nights. The only bad experience was the dity beaches and streets and no control over taxi's scipping red lights as and when they want to.
If you don't have to then don't bother. This city is not geared up for white, independant tourists, feels intimidating and is not particularly attractive.
Very nice place to visit with plenty of things to do with-in the city. Lots of places to relax on the beaches and shopping in the boardwalk.
The gem of the Eastern Cape remains very under rated as a tourist destination. Port Elizabeth has it all to offer.
---
Port Elizabeth Hotels near Port Elizabeth Airport
Find the Perfect Type of Accommodation
---
More about Port Elizabeth
With such monikers as the Friendly City and the Windy City, Port Elizabeth makes for a very inviting destination for business and leisure travelers. Founded in 1820 by British settlers and located on the Nelson Mandela Bay, they city provides more than just a day at the beach.
Port Elizabeth International Airport
serves as the gateway to the city and is located not far from a selection of accommodation options.
Port Elizabeth serves its share of business travelers as the city is the center of South Africa's motor industry. The leisure traveler is certainly catered to as well with a slew of museums such as the Nelson Mandela Metropolitan Art Museum. A Bayworld is located here and includes a museum of its own, plus an oceanarium and snake park. Game viewing is popular in Port Elizabeth with the
Addo Elephant National Park
and several privately owned game reserves. There are several beaches where you can swim, go diving, or take part in other water sport activities. Shopping opportunities are also well presented at such sites as the Boardwalk and
Greenacres Shopping Centre
.
Accommodation in Port Elizabeth is broad and ranges from budget rooms in the city to 4- and 5-star properties on the beach. The city center has quite a concentration of attractions and sites with plenty of hotel options in the vicinity. Be sure to check out the interactive map of Port Elizabeth for information on hotel locations, attractions, and must-see destinations.