Discover the neighborhoods of Sligo
---
4-star hotels in Sligo
---
More 3 star than 4 star, but pleasant enough. Indoor pool is warm. Average breakfast. Good size rooms. Lots of parking, but busy.
---
Stayed here around mid-July. Location is about a 5 minute walk to the city center so relatively central. If your driving the hotel offers free parking onsite and you register your details with reception. The hotel interiors is quite nice although perhaps a little dated - still very nice. Reasonable bar and restaurant downstairs with wifi access in the lobby. The room w...
---
This hotel is a little way out of Sligo but as a result had wonderful views over the bay and we could watch the next band of rain coming in and plan going out accordingly! Because of the distance into Sligo we ate in the bar - the food was very good and the portions generous. The breakfast was also very hearty (but with fruit etc available if you don't want a fry up) i...
---
I never expect much when booking one of the cheaper hotels in an area, but this was the most amazing surprise. We landed in a 2 bedroom suite with full kitchen and living room. I was so excited I literally used some of the ample room to do a cartwheel. The included breakfast was also a delightful treat and lovely way to start the day.
---
Had stayed in a four star hotel for two nights in Sligo before booking into this hotel... Prefered our stay in strandhill l+s as there were more little personal touches. very pleasant guy on reception. helped us with our bags to the room. Free chocs in room as it was Valentine's. Complimentary coffee, tea, hot choc downstairs in a comfy seating area along with the dail...
---
Temple House is a delightful time warp in a magical setting. Our host could not have been more charming or helpful. We would happily return if the opportunity arose. PS we did not use any of the facilities so our star rating for facilities is given to enable us to submit this review.
---
5-star hotels in Sligo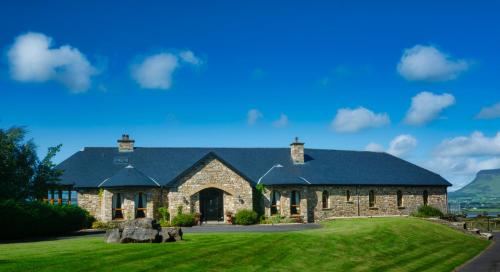 ---
Elegant B and B charming helpful hosts who alerted us to all the places of interest nearby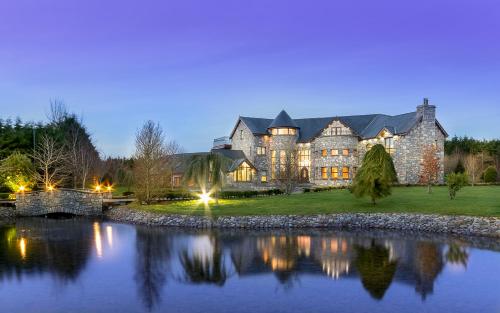 ---
This is located in Sligo and run by a couple who have renovated this 1700 castle to a beautiful B and B. The grounds around the castle are very well maintained and give a very peaceful ambience for tired travelers. Very convenient location to the main town center and places to have meals. We had a memorable over night stay before moving on our travel through Ireland ...
---
Traveler impressions of Sligo
Undiscovered gem in the west of Ireland. You really need to have transport to really see the surrounding area's properly.
---
Explore more travel vacation rentals
Find the Perfect Type of Accommodation
---
More about Sligo
Agoda.com offers a selection of the very best hotels in Sligo, Ireland to ensure your visit fits your expectations. Choose from our selection of over 135 hotels. We offer lots of promotions such as early bird offers and last minute deals. Many areas, each with a distinctive atmosphere, are just waiting to be discovered across the city. Sligo has many attractions to explore with its fascinating past, intriguing present and exciting future. If you wish to pray or contemplate amazing architecture, 4 places of worship await you. Agoda.com offers professional reviews and ratings of hotels in Sligo so you can enjoy the perfect stay.