4-star hotels in Stanthorpe
---
We absolutely loved our stay at Just Red Wines Cabins. The cabin itself if spacious and really well laid out with everything you could need, including a BBQ and a washing machine. The decor is very new and quite gorgeous, particularly the picture window in the kitchen. We also loved sitting on the comfy chairs on the verandah and looking over the vineyards in the late ...
---
These neat comfy cottages are set in amongst a large rural property with lots of bush granite boulders, a farm dam, plus bird life and kanagaroos. Very quiet. Feels like a farm stay but in the bush not on a farm. Jacaranda cottage has a great old workers cottage feel with original timber fretwork, timber panelling and also modern kitchen and bathroom. Electric blankets...
---
Brad and Stacey were so welcoming, had the fire going when we went to the main house for breakfast (which was delicious and didn't expect to get a full cooked breakfast with fruit salad/toast/tea and coffee) Loved the fact that our room was separate to the house as we had a lot of privacy. The room was quite modern for a B&B and had everything we needed. Waking up t...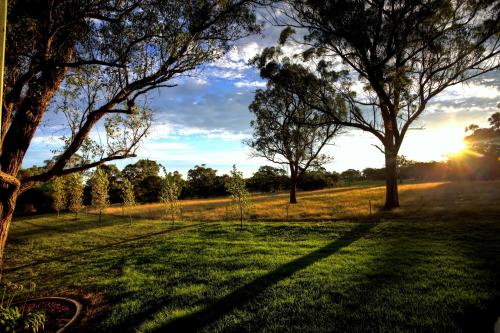 ---
This is a beautiful place to stay. Margaret is a wonderful host, the Villa is beautiful & the property is so peaceful. A short easy drive to Wineries & Stanthorpe, I would have no hesitation in returning.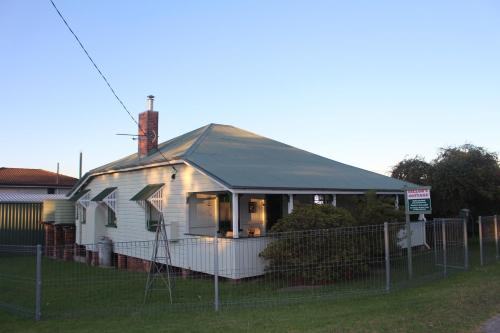 ---
We had the home to ourselves there is heaps to do around the area and the home was a much better option than a motel. Very close to town and easy to get in and out of the area
---
5-star hotels in Stanthorpe
---
Beautiful accommodation - one of the best I have ever stayed in. Beautiful and peaceful surroundings for a relaxing getaway. Close to a number of excellent wineries. Owner was very helpful and made us feel very welcome for our stay. I very much hope to return again in the future. Sarah :)
---
Great spot away from everything. A short stroll to Curlew Gorge for some fun bolder hoping and exploring. A daily visit from the local ponies with kangaroos, kookaburras and other wildlife all across the property. We were allowed to bring our dog and he had an absolute ball. A real gem of a place to go.
---
Traveler impressions of Stanthorpe
Stanthorpe is a very friendly country town. If you enjoy wine and friendly people then this is one to add to your list.
Stanthorpe is approx. 200 km SW of Brisbane in Queensland, Australia. The business centre of the Granite Belt.
Small country town with not much to do - lots of bush and a few wineries. 3 hour drive from Brisbane.
Stanthorpe is famous for its food and wineries;there are many places nearby tovisit and many interesting things to do.
Stanthorpe is an excellant centre where you base your exploration of the Granite Belt's food, wine and National Parks.
Would recommend it as both a couple and family destination. Beautiful country side and lots of animals.
David and Kylie
, Australia
---
Discover the neighborhoods of Stanthorpe
---
Find the Perfect Type of Accommodation
---
More about Stanthorpe
To provide our customers with unbeatable rates at hand-picked hotels, Agoda.com represents a full range of hotels from 5-star resorts to budget-priced properties in Stanthorpe. With more than 63 hotels spread across the entire city, you are sure to find a property convenient for you. Many areas, each with a distinctive atmosphere, are just waiting to be discovered across the city. Stanthorpe has many attractions to explore with its fascinating past, intriguing present and exciting future. There are so many things to do, you may want to stay an extra week or so to experience them all. If you're looking for a room in Stanthorpe and don't want to pay too much, Agoda.com offers hundreds of fantastic deals which are updated daily.