Fast facts about Syracuse, Italy
| | |
| --- | --- |
| Accommodations | 2,278 properties |
| Popular hotel | Grand Hotel Villa Politi |
| Popular area | Ortigia |
| Nightly rates from | £6 |
Discover the neighborhoods of Syracuse
---
4-star hotels in Syracuse
---
Sadly our stay was foreshortened because the hotel was closing for the winter. We had an accepted booking for 4 nights but had to leave after only 2 nights. Would certainly have wished to stay longer. The food was delicious and very well presented. The hotel is in a peaceful garden with a lovely poolside area. We would definitely wish to return for a longer stay...
---
Waw! What a place...👍😘 An old but still beautiful hotel with lots of atmosphere. It takes you back in time, but at the same time takes you "upstairs". Everything works, nice Staff, FANTASTIC location on old roman ruins and with a beautiful park - even thougt it is not in the center of Siracusa. Fantastic breakfast! Nice pool area, access to - though not free - nice p...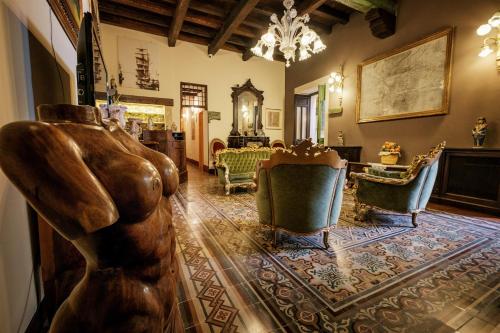 ---
Never have I walked into a hotel that costs Euro 200 per night (approx) and been disappointed by a bed before! It was a military camp bed! Not a proper base, not even big enough to fit the headboard. The floors were sticky. The shower head and taps were sticky. Out came the Dettol wipes - seriously. The hotel is in a great location directly overlooking the sea. The...
Jennifer
, United Arab Emirates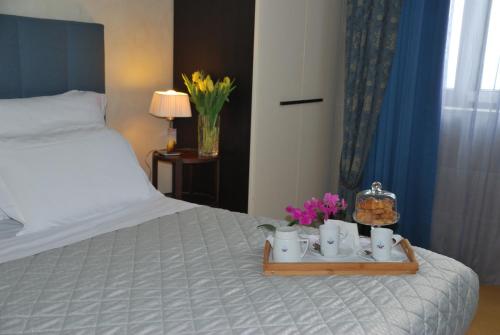 ---
Architecture and ambience of the Hotel is unique for sure, well decorate 15th century palazzo. The location was also Great, beautiful sea views! The Church contiguous to the hotel (internal access) is also Fantastic! Rooms were comfortable and staff extremely friendly. Parking is a problem all over Ortigia Island as it is a ancient (Beautiful) design which obviously d...
---
I would recommend Hotel Livingston to anyone wishing to stay in Syracuse. The staff were extremely friendly and provided excellent guidance for exploring the area.
---
very comfortable and relaxing. however car is absolutely necessary in order to be able to see the city
---
This is a simple hotel in a good location. Quite near the archaeological park witht he Greek Theatre - a highlight of Syracuse. Very helpful staff.
---
it was overall a pleasant stay except for 2 things. they douse room freshener on the curtains to "aromatize" the room. and the smell is too strong and smells like they are trying to disguise something. another problem is the breakfast, which i generally good. but the coffee is at a self-service station with only one machine. i was there in may, not in the super hi...
---
This place js amazing from the minute you enter the gates you are treated like a king the staff are awesome . The room was great and the surrounds ( grassed and pool ateas )as well as the paved courtyards ate phenomenal. Breakfast is out of this world, my only criticism is that you cant drink the water but have to pay for it . Ive stayed in 5 star hotels everywhete in ...
---
5-star hotels in Syracuse
---
A very nice modern hotel close to all sight seeing activities. Parking in front of the hotel, breakfast is good, room is very clean. I can recommend the hotel if you have the budget.
---
this hotel is lovely, it's decorated in baroque style with mosaic all over.. the room was clean with a lovely bathroom with jacuzzi bath and a balcony overlooking the sea.. it's soo closed to the sea that we could hear the waves breaking into the shore.. I heard many of the guests saying that this is the best hotel in Ortigia and we totally agree with that.. The spa (...
---
This is a very comfortable hotel situated on the tip of a peninsula with a great view across the bay to Siracusa. Enjoy the service of drinks on the beach or by the pool and be prepared to spend some time there just relaxing. If you just want a base to visit Siracusa, then this is probably not the best place to stay.
---
Fantastic property for a relaxing break. Service not bad when you get it as it lacks staff and polish.
---
He is so friendly n takes care. Dominica is a lovely, caring and beautiful person who takes care of breakfast n keeps the place clean!! If you really like a cozy neat n warm home experience then look no further!! I had a beautiful 10 days stay!! Of course, if you not looking at staying in Ortigia, then this is perfect
Dona
, Hong Kong SAR, China
---
Traveler impressions of Syracuse
Amazing town with a stone beach with high wall behind you. We love the charming Sicilian Baroque building in the old city.
A perfectly clean city with welcoming, friendly people comparing with other cities in Sicily. All major spots can be reached on foot or cycling.
no need to stay in Siracusa with Ortiga island being so close. The archaeological park has some interest.
We stayed in Ortigia but visited siracusa to see the greek and roman amphitheatres.also a big secondhand articles market.
---
Syracuse's best hotels with breakfast
---
Explore more travel vacation rentals
Find the Perfect Type of Accommodation
---
More about Syracuse
To provide our customers with unbeatable rates at hand-picked hotels, Agoda.com represents a full range of hotels from 5-star resorts to budget-priced properties in Syracuse. With over 2493 different establishments, there is a great variety to choose from. Many areas, each with a distinctive atmosphere, are just waiting to be discovered across the city. Syracuse has many attractions to explore with its fascinating past, intriguing present and exciting future. Although there's plenty of pleasure to be had simply walking around the city, there are 7 museums and galleries in Syracuse that deserve some of your time. Save time and money with our customer-friendly booking engine that guarantees you the lowest price on hotels.