Discover the neighborhoods of Tauranga
---
5-star hotels in Tauranga
---
This is great hotel to stay at when visiting Tauranga. It is centrally located, but most of all it is a spacious and comfortable hotel. The bed we had was extremely comfortable, and each morning we woke well rested and ready for the day. There is secure off street parking, which is a bonus. The management are friendly and on the ball. We had a fire alarm go off while w...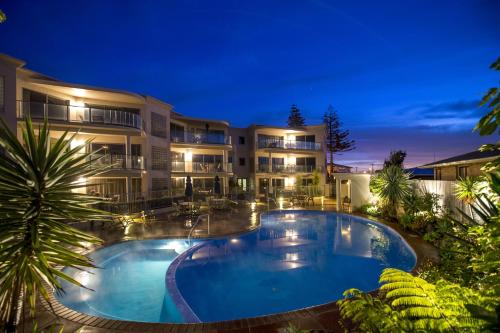 ---
This apartment was excellent. Had everything you could need and made it all so easy. Could have benefited from ceiling fans but that would be my only gripe.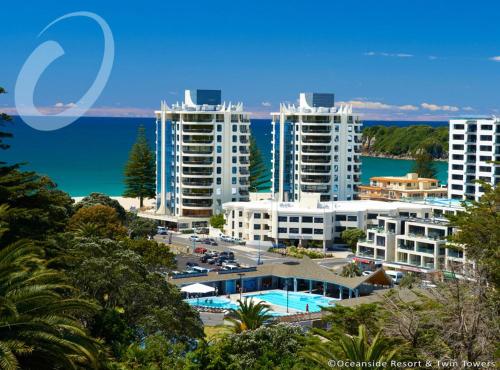 ---
Excellent stay. Right next to the base of the Mount and the beach directly across the road. Excellent cafes next to hotel and the Main Street with restaurants, bars and boutique shopping an easy 5 min walk down the road.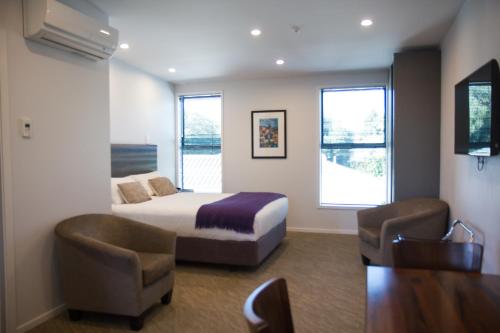 ---
Absolutely brilliant accomodation possibly the best bed I have ever slept on - fantastic staff - will be my only stop in Tauranga in future
---
We had such a wonderful stay here. The place is luxurious and deserves five stars in all categories. However, more importantly, Kay is such a gracious hostess. Her simple but elegant cooking won our hearts. And not to forget Freddie, we felt sad leaving him and I'm sure he was sad as well, seeing us saying goodbye. If you want to have a truly romantic getaway in a luxu...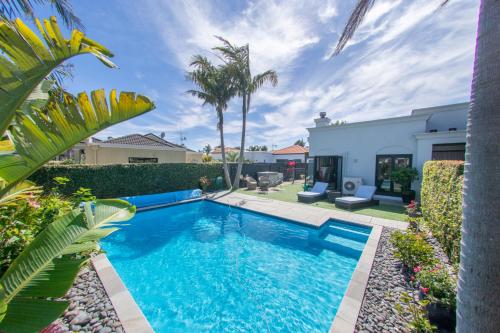 ---
Just stopped for the night in Tauranga heading north, had a very enjoyable nights stay at Tuscan Retreat. Our hostess Carol was wonderful, friendly and accommodating and provided us with a delicious home cooked brekky before our onward journey. Highly recommended for an enjoyable stay.
---
A nice and big cozy apartment with up to date facilities. Very relaxing environment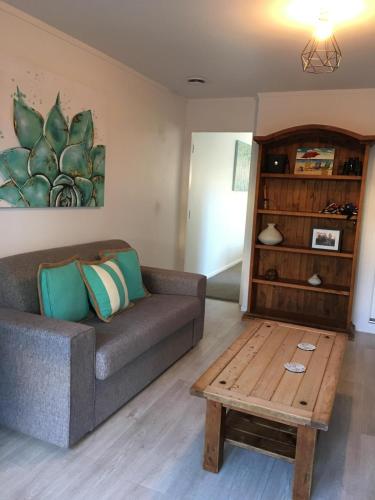 ---
Nice, helpful hosts. Very clean and comfortable. Easy access to great beach.
---
Traveler impressions of Tauranga
A little hard to drive around. Not well sign posted. Tend to come across signs & have very little time to change lanes.
Nice small city with beautiful gardens and beaches and with sun. Close to rotorua, taupo. I like mt maunganui and papamoa.
Everything is so easy to get to around the city. Sometimes parking is a problem but even if you have to park some distance away, the walks are always nice.
We did all the touristy things. We climbed the mt, picked blueberries and went to the jazz festival.
You can visit the beaches here, they have a lot of beaches and nearby area. The sightseeing is marvellous.
---
Tauranga's best hotels with breakfast
---
Explore more travel holiday rentals
Find the Perfect Type of Accommodation
---
More about Tauranga
The major city of Tauranga is located in the western Bay of Plenty, on New Zealand's North Island. The city is one of the largest in New Zealand, and is easily accessible to other major cities like Hamilton and Rotorua. The warm and dry climate of the city has made it a favorite destination for vacationers, especially during the summer months.
The domestic
Tauranga Airport
serves flights from major cities like Auckland and Wellington, while the city is also easily reached by car via the State Highway system.
Tauranga has many attractions that are certainly worth seeing, including the newly opened
Tauranga Art Gallery
and the spectacular beach area of
Mount Maunganui
.
There's much more to see and do in Tauranga, and the interactive map on this page is a great way to explore where the attractions and hotels can be found in this exciting city.