Discover the neighborhoods of Twizel
---
4-star hotels in Twizel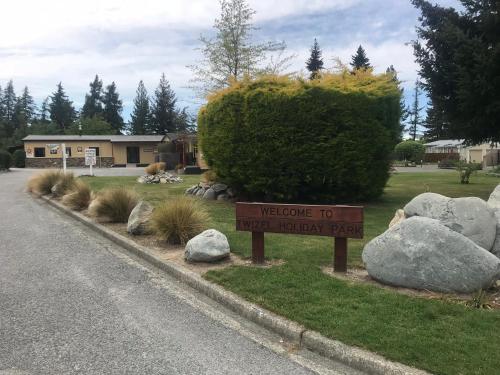 ---
Comfortable cabin rooms! It's really good to sleep in a heated room during winter. Twizel is a small town to drop by, we chose to stay over night there because we don't want to tore ourselves by driving to Wanaka or Queenstown. We did not regret it! We caught the most beautiful sunrise during our NZ trip at this holiday park. The lake was beautiful and it's just 4km aw...
---
Such a homey place in Twizel. We booked the house for only one night but now we already miss that place and it was hard to leave. Beautiful furnishings, super clean, extremely comfortable bed and flowers everywhere in the yard of Rathlin Cottage. This place is an absolute treasure and we love every details about it! Thank you Tony and Lesley for having us at your pla...
---
No wifi provided. Would really love to stat longer if have more time. House is really spacious.
---
5-star hotels in Twizel
---
New zealand is picturesque and beautiful. Matuka luxury captured the essence of its beauty with a touch of contemporary art furnishing and provided a luxurious lifestyle with a heart-warming hospitality from the hosts. Hosts are well-versed with the area and history of twizel. "The accidental town." It was my best stay outside home. (v) Charmaine
---
Finding this B&B in a quiet town was like finding treasure. Twizel is a great midway stop between Christchurch and Queenstown and staying in a beautiful place like Heartland Lodge made a one-night stopover feel like a one-week relaxing holiday. The rooms are big, modern,comfortable, with huge gorgeous bathrooms and spectular views to the mountains. The house and groun...
---
We were pleased with the accommodation, onsite managers / hosts were very friendly and provided good recommendation for meals. Room was basic but clean and comfy. WiFi also a big bonus! Will stay here if we revisit Twizel in the future!
---
Traveler impressions of Twizel
Twizel is on the main route between Christchurch and Queenstown. It is a good distance if you wish to split your trip.
small city but nice surounding and neighbour. very quite, relaxing. nice to stay for 2_3 days. close to mount cook for skiing, salmon farm for sasimi, lord of the ring site.
A small New Zealand country town, but with all the amenities you would expect, situated close to some stunning scenery and Mt Cook.
---
Twizel's best hotels with breakfast
---
Someone asked why we were staying in Twizel - it was a dump! We entirely disagree. The motel was off the main road and looked out on birch trees. Twizel means town of trees, and they were beautiful in Autumn. Small village-y feel. By the way - no mountain view from the cabin. Kitchen intuitive, bed comfortable, shower great, lounge great. Very good base en route ...
---
twizel is a great place to stay, not only to visit mount cook, which is approx 55kms away, but also the town itself is very modern, and has a great atmosphere, seemingly for visitors and locals alike. lovely places to eat, some with live music and entertainment, a number of shops, eateries and community happenings centred around a modern "town square". we enjoyed our s...
---
Explore more travel holiday rentals
Find the Perfect Type of Accommodation
---
More about Twizel
Finding the cheapest price for top hotels in Twizel, New Zealand is easy with Agoda.com. We offer a wide range of hotels to help you find the best place to stay in Twizel. Popular areas are Twizel, Pukaki, Ben Ohau where visitors can enjoy the quintessential experiences of Twizel. Twizel has many attractions to explore with its fascinating past, intriguing present and exciting future. There are so many things to do, you may want to stay an extra week or so to experience them all. Agoda.com offers professional reviews and ratings of hotels in Twizel so you can enjoy the perfect stay.