Discover the neighborhoods of Yeppoon
---
4-star hotels in Yeppoon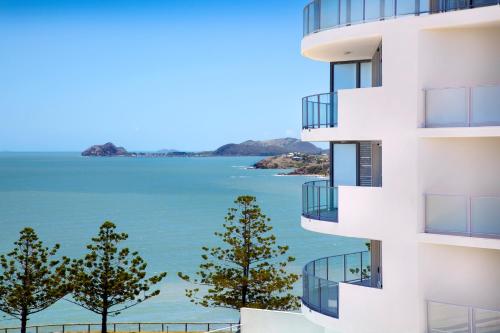 ---
Booked a double room but was internal, no view no kitchen. Offered an upgrade with some view, kitchen and washer. Charged an extra $52 per night, total $178pn. Would have appreciated a more amicable upgrade by the staff as I did note later the internet showed same room for $145 for our stay so not happy. The room was clean, comfy but the hill climb would test most pe...
---
Loved the location, the sunsets were amazing. Worth the extra 10 minute drive whilst working in Yeppoon. Great onsite Beaches Restaurant. The rooms were modern, spotless and lovely extra touches. Highly recommend.
---
This is an awesome place for kids, the water park was the highlight for young and big kids, The pool caters for young children and also has a ramp access . the floor of the pool slopes gently to a deeper end. The lake is right next to the end of the van park. My only issue is that access to the beach was restricted due to earth works on the main road
---
the apartment looks like it had a refurbishment not too long ago, room were nice and clean and the facilities weren't too bad. the driveway is daunting as you go round and down the corner. if you were staying on the top floor which is 3rd story you need to climb 4 flights of stairs which can be tiring if you have children and luggage. It is nice compared to price and q...
---
The Coast Motel between Yeppoon and Rosslyn Bay is the perfect place to rest before and after your Great Keppel Island adventure. I had a huge day travelling from interstate and found the most hospitable place to rest and recoup. I met Pat in reception and spoke with her a few times on the phone. She was just lovely. My room was huge, quiet and comfortable and very...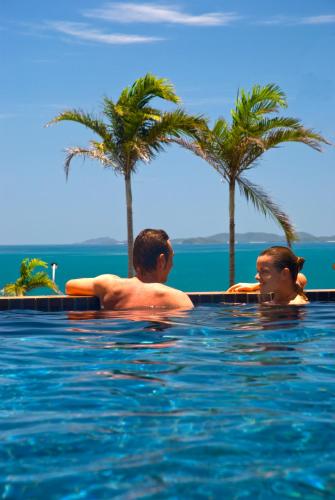 ---
Great location, we also got a free room upgrade.
---
Beautifully clean, staff were very friendly and helpful. We had the breakfast to go both days we were there...the blueberry muffin was the best. It is conveniently situated in Yeppoon, short drive to everywhere. We will definitely be back
---
Explore more travel holiday rentals
Find the Perfect Type of Accommodation
---
More about Yeppoon
Finding the cheapest price for top hotels in Yeppoon, Australia is easy with Agoda.com. Guests find many of the 41 hotels in Yeppoon an attraction in themselves. Many areas, each with a distinctive atmosphere, are just waiting to be discovered across the city. Yeppoon has many attractions to explore with its fascinating past, intriguing present and exciting future. There are so many things to do, you may want to stay an extra week or so to experience them all. If you're looking for a room in Yeppoon and don't want to pay too much, Agoda.com offers hundreds of fantastic deals which are updated daily.