Discover the neighborhoods of Mbabane
---
Best hotels & accommodations in Mbabane
Cheapest hotels in Mbabane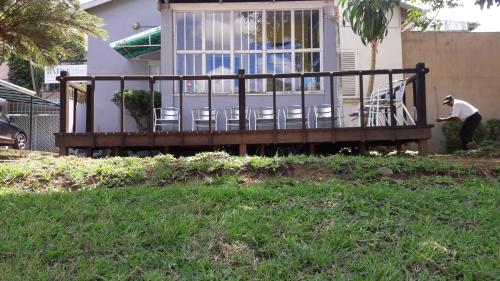 Upperroom Guesthouse
"The UpperRoom Guesthouse is one of the few cheaper alternatives that is located close to the center of town and the bus station. There are only about 4 rooms and the double I stayed in is fairly basic but clean and comfortable. The wifi is quite good and there is tv with a decent choice of cable stations. The daily breakfast that is provided (usually starting at 7:30 am) is quite good with eggs, a meat (sausage etc) bread and salad along with coffee and tea. The downstairs area has a better tv channel selection and provides a place to chat with other guests in the evening. The ladies who conduct the daily operations are very polite and friendly as is the night time security guard. I was most impressed that the towels provided are new and bright white and there is an ample supply of hot water. Be aware that accessing the rooms from the main floor involves going up a narrow spiral staircase which could be difficult to navigate with a large suitcase."
Show more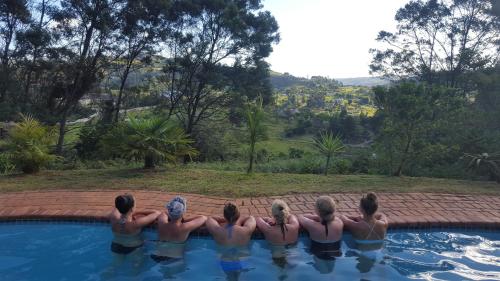 Vekis Village
"The place is great. A bit far from center but nice rooms and views. The best thing is Veki's disposition to help you and even arrange an itinerary for you and for free!!! Completely recommended "
Show more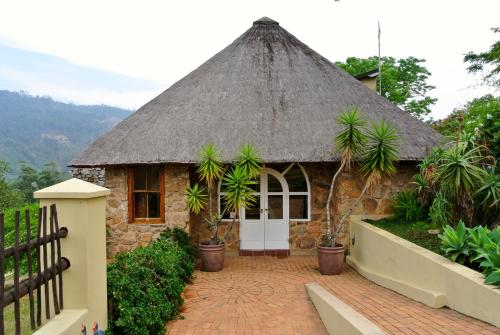 Mvubu Falls Lodge
" Very beautiful. Greta and staff are very welcoming, friendly people. Recommendable!"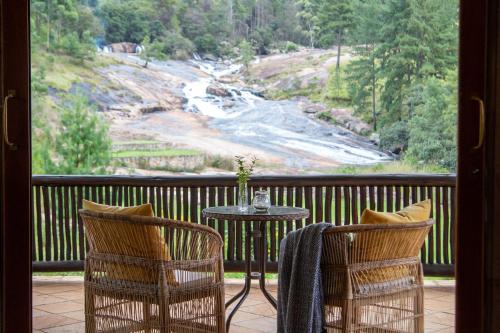 Silverstone Lodge
"This place blew our minds! Set in a tranquil and picturesque location outside of Mbabane, it was the perfect place to recover from 5days of early mornings and campsites around Kruger. The service was great, with a cozy fireplace and dinner deliveries for tired travelers. The only huge downside for me would be the Internet, which only ran in the common areas and for an hour per ticket."
Show more
Mountain Inn
"The view at this place is worth the stay alone, plus the staff and facilities are nice. It is also central to everything in Mbabane."
Show more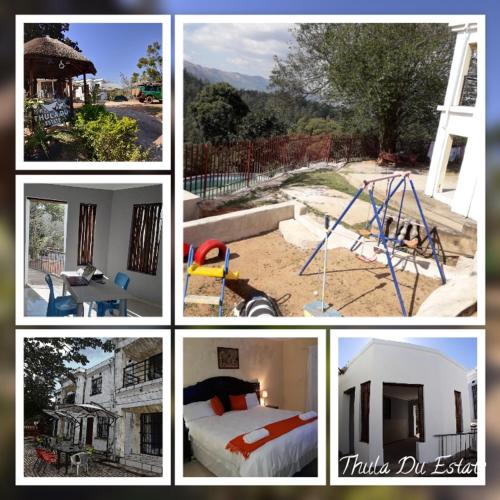 Thula Du Estate
"* really big house * very friendly * heartly welcome * directly at the so called high way (a bit noisy in the morning) * kitchen could be a bit cleaner (inside cup-boards)"
Show more
Just viewed by other Agoda travelers
Traveler impressions of Mbabane
Car rental is fairly cheap. Most of the prices are comparable to South Africa, the people are also very friendly.
---
Mbabane's best hotels with breakfast
Breakfast option
Mountain Inn
"The view at this place is worth the stay alone, plus the staff and facilities are nice. It is also central to everything in Mbabane."
Show more
Breakfast option
More about Mbabane
Finding the cheapest price for top hotels in Mbabane, Eswatini is easy with Agoda.com. We offer a wide range of hotels to help you find the best place to stay in Mbabane. Many areas, each with a distinctive atmosphere, are just waiting to be discovered across the city. Mbabane has many attractions to explore with its fascinating past, intriguing present and exciting future. There are so many things to do, you may want to stay an extra week or so to experience them all. If you're looking for a room in Mbabane and don't want to pay too much, Agoda.com offers hundreds of fantastic deals which are updated daily.