Fast facts about Honduras
| | |
| --- | --- |
| Accommodations | 689 properties |
| Popular City | Tegucigalpa |
| Nightly rates from | €9 |
Discover the regions of Honduras
---
4-star hotels in Honduras
---
I chose to stay at the East End because I wanted to avoid the crowds and party-goers. Turned out I made the right choice! My treehouse bed had the most gorgeous view of the Caribbean Sea 😍 And from my serene treehouse balcony I could take in beautiful sunsets every day. It was low season so the property was going through an upgrade but Marek and Jana took a lot of car...
---
I had a good experience in this Hotel. People and place are nice.
---
We lived in Honduras and this was a great get-away place to remind us we were on vacation!
---
This hotel needs a lot to be done. Decoration, accessibility to wi-fi in the rooms (now not possible) and free access (now you have to pay a surcharge), the food is 5 out of 10, The beach is very small, the rooms needs refurbishing....... The hangers in the closet are stuck on the bar, in case a customer leaves with it!!!!!! Listen, for an Italian owner...... It could...
---
fabulous. the upstairs restraunt needs to work on its menu esp the salid bar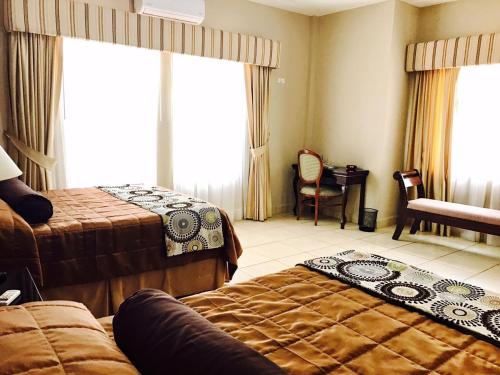 ---
Last minute reservation. Did not have the right room but upgraded to take care of my wife and I
---
5-star hotels in Honduras
---
Pros: the beach is beautiful. Shuttle to and from airport. Cons: we had something go missing from.our room. They kept telling us they would investigmata and get back to us. They never did. It was very disappointing. At the end, the manager still never got in touch with us but offered to pay for the missing item. Also the breakfast was really unimpressive. And it wa...
---
The place is amazing. It feels like your own private compound. Peaceful and very relaxing. The staff is amazing. They even have horses, monkeys, parrots and 2 Toucan birds (if you ask the staff they will place the birds on your arm for a photo opportunity). We are definitely going back. I would give them more then 5 stars. It's the best place in Trujillo by far.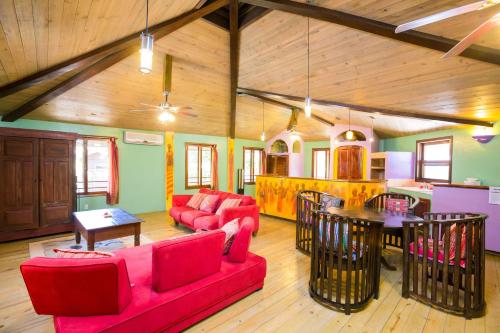 ---
Great location if you want beach front hotel.
---
More about Honduras
Honduras has long been on the list of top destinations to visit in Central America and Caribbean. Agoda.com understands that traveler want to get the best deal. That's why we offer you the best online rates at 509 hotels nationwide. While you're there, be sure to explore the different regions, including Islas de la Bahia, Francisco Morazan, Cortes. Oh and whatever you do, Roatan Island, Tegucigalpa, San Pedro Sula are great cities to visit. Agoda.com offers a great range of irresistible hotel deals. Feel free to browse through our numerous hotels for the best online rates.