Discover the neighborhoods of Aberystwyth
---
4-star hotels in Aberystwyth
---
we spend one night at Glyn Garth guest House. We found it very pleasant and the owners very friendly. The location close to the seafront and restaurants is great.
---
We stayed here for one night on 19th September, Penybont Cottage is about halfway between Borth and Aberystwyth, so if you are out of an evening you will have to drive back on some small roads. Having said that, our room was large, very clean, comfortable linen and facilities above average. The Host, John, is passionate about his place and it shows in his care, food, ...
---
Facilities were good. None was there to welcome us but all were okay. Middle of the town. Lot of noise came from outside bars so we couldn't sleep.
---
very nice, the food was fab even if u don't stay at the hotel book a table for Dinner !!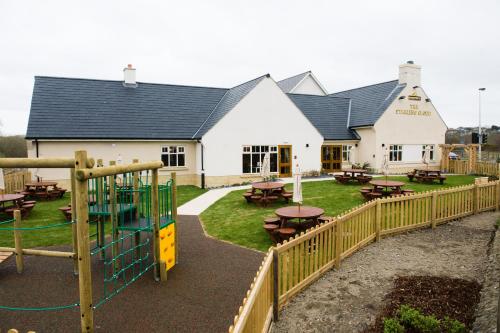 ---
Brilliant hotel used by us to break up a long journey to South Wales. The hotel was clean and comfortable. The attached pub served great food and the children play area was an added bonus. Close enough to stroll into town for a look around and a play on the beach before we travelled onwards.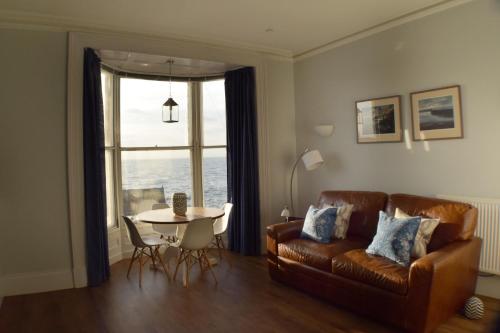 ---
Mostly well-organized; easy to access the flat; a greatly appreciated snack basket; good location. Yes, you definitely want the 1st floor flat with its view of the water, not the ground floor flat with its view of parked cars and passing pedestrians. We found binoculars in the small cupboard under the TV on our last morning. I wish I had looked there the first day bec...
---
5-star hotels in Aberystwyth
---
Traveler impressions of Aberystwyth
---
Explore more travel vacation rentals
More about Aberystwyth
Agoda.com offers a selection of the very best hotels in Aberystwyth, United Kingdom to ensure your visit fits your expectations. We offer a wide range of hotels to help you find the best place to stay in Aberystwyth. Many areas, each with a distinctive atmosphere, are just waiting to be discovered across the city. Aberystwyth has many attractions to explore with its fascinating past, intriguing present and exciting future. Although there's plenty of pleasure to be had simply walking around the city, there are 2 museums and galleries in Aberystwyth that deserve some of your time. Agoda.com offers professional reviews and ratings of hotels in Aberystwyth so you can enjoy the perfect stay.