Discover the neighborhoods of Alexandra
---
Best hotels & accommodations in Alexandra
Cheapest hotels in Alexandra
The Corner Hotel
"The stay was very enjoyable. I think the accommodation section upstairs had just been repainted.The basins the men's shared facility need a reno though. The only issue was that with such an old building, the upstairs floor boards were squeaky, consequently, your could hear footsteps along the passage. There was some noise from music that penetrated to upstairs. may have been worse if there was a live band. Overall though quite good."
Show more
Alexandra Motor Inn - Victoria Aus
"Neat, clean rooms with comfortable beds. Staff are lovely and helpful. Will be back at holiday time to enjoy the local area a little."
Show more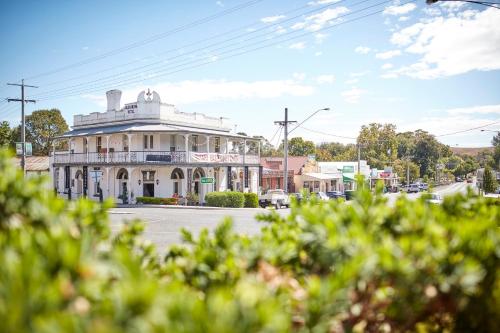 The Alexandra Hotel
"My stay was during the Alexandra Truck Ute & Rod show. Jackie is a pleasure to deal with. I can't speak highly enough of her wonderful nature, even during the craziness of the festival. The rooms are petite, however more homely & pretty than equivalent accom. The building is extremely charming! Sadly, I had service & safety concerns. 1. We were actively skipped at the bar in favour of locals by the other manager (forgot his name). Waited diligently in line, but he'd pull locals to serve first. 2. Locals were asking to go on the balcony to view the trucks leaving. There's signage stating upstairs is for accom guests only & a sign on the door saying 'max 30 people'. The same manager sent up every local if he knew them. The building is old, balcony not reinforced & slanted on one side. I left the balcony after a quick headcount of 54+. Kinda scary. You should take care of locals, but not actively to the detriment of your accom customers' experience. Not sure I'd stay again."
Show more
Just viewed by other Agoda travelers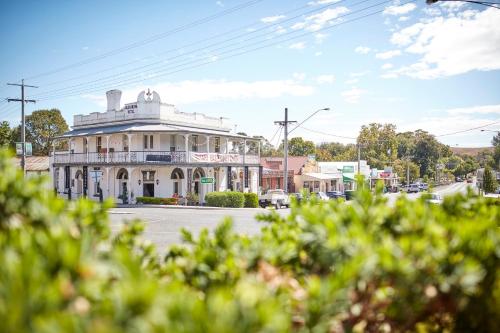 Explore more travel vacation rentals
More about Alexandra
Agoda.com features accommodation options from all over town. From high end international chain hotels to family run guesthouses, demands of all travelers are met. Guests find many of the 12 hotels in Alexandra an attraction in themselves. Many areas, each with a distinctive atmosphere, are just waiting to be discovered across the city. Alexandra has many attractions to explore with its fascinating past, intriguing present and exciting future. There are so many things to do, you may want to stay an extra week or so to experience them all. If you're looking for a room in Alexandra and don't want to pay too much, Agoda.com offers hundreds of fantastic deals which are updated daily.