Discover the neighborhoods of Avila
---
Best hotels & accommodations in Avila
4-star hotels in Avila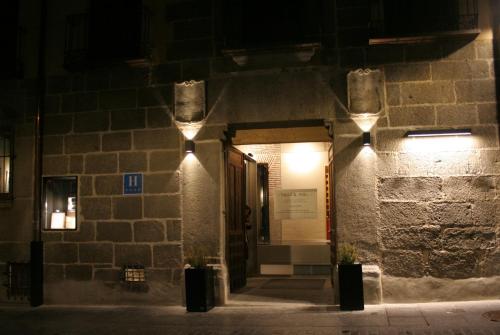 El Encanto Hotel & Cafeteria
"Rooms are well designed. It might be better to pay a bit extra for rooms with balcony. The only thing that might bother me is their bar is in the courtyard and can still heard the other guests chatting. "
Show more
Palacio de los Velada
"We are surprised to use a very nice price to stay in a such great hotel. Hotel inside is beautiful. People is friendly. Room is big and clean. Restroom is big. Very nice experience. If you choose to stay in avila, you should considerate to stay here."
Show more
Hotel Fontecruz AVila
"This hotel is just a few minutes from the center of Avila, yet offers a totally rural setting in the middle of a classic Castilian landscape. Rooms are good,service pleasant and helpful The restaurant dinners we had were excellent and not expensive. Pool and gardens offer a great relaxation option when you're tired from tramping the streets in the capital. There was a wedding party during our stay and we were dreading it, but it was so well handled that we hardly noticed their presence: no noise and no disruption to service."
Show more
Parador de Avila
"Sadly we were in the more modern section of the hotel. The room was clean and comfortable "
Just viewed by other Agoda travelers
Explore more travel vacation rentals
More about Avila
To provide our customers with unbeatable rates at hand-picked hotels, Agoda.com represents a full range of hotels from 5-star resorts to budget-priced properties in Avila. With over 131 different establishments, there is a great variety to choose from. Visitors have no trouble associating Torreon e los Guzmanes, 12th-Century Walls with Avila. Avila has many attractions to explore with its fascinating past, intriguing present and exciting future. If you wish to pray or contemplate amazing architecture, 15 places of worship await you. Save time and money with our customer-friendly booking engine that guarantees you the lowest price on hotels.