Discover the neighborhoods of Bamberg
---
4-star hotels in Bamberg
---
Great small hotel, perfectly placed in the centre of Bamberg, only two minutes walk from historical places of interest, comfortable room and bed, excellent breakfast and very clean.
---
Bamberg is such an amazing city and this hotel fits in perfectly! It has amazing views of the river and has a really nice design. It is located right in the centre and is a 5 minute walk to everything. I highly reccomend this hotel!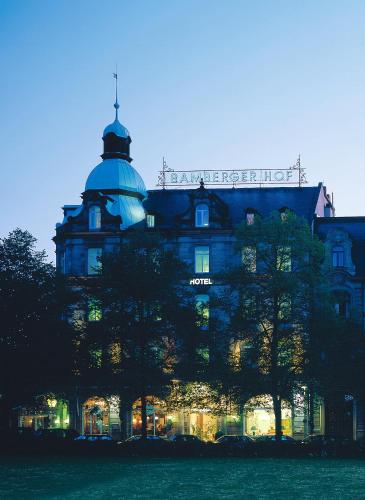 ---
So sad what surly staff and poor service have done to this lovely period gem. The elevator did not function throughout the period of our five night stay - not in itself a problem, as these things happen - but inquiries and to when it would be fixed were met with postal worker stares and shrugs of resignation. Breakfast tables were not laid, we had to help ourselves to ...
---
Bamberg's best hotels with breakfast
---
Explore more travel vacation rentals
More about Bamberg
Agoda.com offers a selection of the very best hotels in Bamberg, Germany to ensure your visit fits your expectations. With more than 100 hotels spread across the entire city, you are sure to find a property convenient for you. The vibrant city plays host to some of the country's most famous landmarks such as City Centre / Pedestrian Area, Forum Bamberg. Bamberg has many attractions to explore with its fascinating past, intriguing present and exciting future. If you wish to pray or contemplate amazing architecture, 3 places of worship await you. Book your next trip to Bamberg with Agoda, backed by our low price guarantee.