Discover the neighborhoods of Beechworth
---
Best hotels & accommodations in Beechworth
Cheapest hotels in Beechworth
4-star hotels in Beechworth
5-star hotels in Beechworth
Finches of Beechworth Hotel
"Lovely. The daily cheese and wine was a chance to unwind and chat with the other guests staying at Finches: a great way to compare notes when working out how best to spend your time. The room was well appointed with high quality furnishings and was set in a quiet backstreet of Beechworth. This is a town that you are not meant to rush in, and this is the sort of place that you can relax in while unwinding."
Show more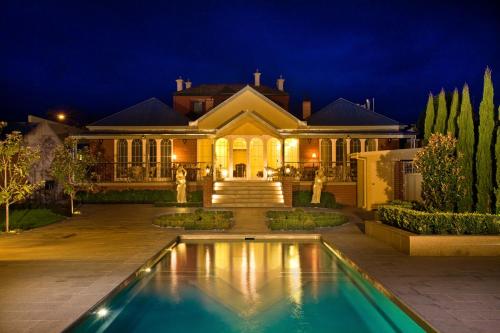 Just viewed by other Agoda travelers
Traveler impressions of Beechworth
I love how they have retained the historical essence of the township. Visitors Centre VERY helpful. Shop owners are shop proud ! There is so much one can do around the township with various tours etc We went to the Gaol and Assylum tour and they were great! I just loved the whole package that Beechworth has to offer including it's natural surrounding beauty !!
Very historic old city with alot of buildings founded from the gold rush in the 1850's. Good restaurants with diverse foods and a local brewery for great pizzas.
This town dates back to the goldrush of 1852 there are still many of the original buildings standing in the town and these are interesting to explore.
Beautiful old town with character, boutique shops and dining for all tastes and budget from nice pub meal to refined cuisine.
Spend time in the city centre exploring the sights and shops. Visit wineries and explore the 4WD tracks that need a bit of maintenance.
---
Explore more travel vacation rentals
More about Beechworth
Agoda.com offers a selection of the very best hotels in Beechworth, Australia to ensure your visit fits your expectations. Choose from our selection of over 59 hotels. We offer lots of promotions such as early bird offers and last minute deals. Many areas, each with a distinctive atmosphere, are just waiting to be discovered across the city. Beechworth has many attractions to explore with its fascinating past, intriguing present and exciting future. Although there's plenty of pleasure to be had simply walking around the city, there are 2 museums and galleries in Beechworth that deserve some of your time. Book your next trip to Beechworth with Agoda, backed by our low price guarantee.