Discover the neighborhoods of Blenheim
---
5-star hotels in Blenheim
---
We loved our stay at Chateau Marlborough. I'd booked 3 rooms for 6 adults three months prior to arrival and was a bit surprised when we arrived with the confirmation paperwork in hand to find that they had mis-scheduled us for the next night. The woman at the desk was a bit flustered by it all - understandably - but was able to find us rooms that, lucky for us, exceede...
---
Highlight of Blenheim!! Blenheim is a very spread out place & we found ourselves there, because friends invited us to join them on a New Zealand holiday & had pre arranged the itineary, although they stayed in different places. My issue with Blenheim is distance between restaurants & other places of interest. You either dont drink & drive or pay an absolute arm & a leg...
---
Lovingly renovated convent in the middle of a vineyard, in the middle of the Marlborough wine region (think Napa Valley with 1/20th the tourists). Rooms/facilities/grounds are first-class, in tip-top condition. Staff are excellent. Food is top notch. Hard to find fault in anything. However, nearby vineyard had 3 air canons firing every ~15 minutes to scare birds ...
---
Nadine and co are super sweet and responsive. The places were probably the best quality that we stayed in New Zealand and five minute drive to all of the Blenheim wineries. Couldn't recommend more highly.
---
Antria lodge met all our expectations. Phil and Catheryn were generous hosts and were most helpful. Beautiful location in Blenhiem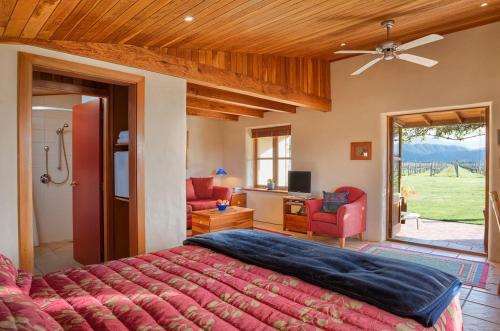 ---
We had such a great stay at Straw Lodge. Trudy - you went above and beyond to make our stay so special. Thank you to you and Barry. We left with full hearts and memories we'll cherish forever - Kim and Henry
---
I loved this place. We had the whole house to ourselves when we stayed and it's such a beautiful place, I just couldn't stop imagining myself living there! The garden is an absolute pleasure and it was amazing to have fresh home grown raspberries with breakfast and we were gifted homemade honey and a bottle of sparkling wine which was such a nice touch. We took up the ...
---
Traveler impressions of Blenheim
Good for a couple days to enjoy the food and wine of the region. relaxing and highly recommend staying at the vinter's hotel.
---
Explore more travel holiday rentals
More about Blenheim
Finding the cheapest price for top hotels in Blenheim, New Zealand is easy with Agoda.com. Whether traveling for business or leisure, Blenheim is an outstanding city to visit with over 113 hotels to choose from. Popular areas are Woodbourne, Grovetown, Springlands where visitors can enjoy the quintessential experiences of Blenheim. Blenheim has many attractions to explore with its fascinating past, intriguing present and exciting future. There are so many things to do, you may want to stay an extra week or so to experience them all. If you're looking for a room in Blenheim and don't want to pay too much, Agoda.com offers hundreds of fantastic deals which are updated daily.