Discover the neighborhoods of Breda
---
Best hotels & accommodations in Breda
Premiere Classe Hotel Breda
"Ideal as a "stopover" for one night. Easy in/out via Campanille reception. Small rooms but adequate. 12Euro breakfast also in Campanille, same Company. Free parking adjacent to ground floor rooms."
Show more
Hotel Campanile Breda
"This is a good place if you travel by car, free parking and close to the highway. We were attending an event in a small village nearby and only needed a place to sleep. The beds are good. Bathroom was clean and has all the basics you need. Staff was welcoming. I would book it again. One thing could be changed, the smell in the hallways. They use some sort of airfressner with a very penetrating smell."
Show more
Novotel Breda
"I enjoyed my stay here I booked two rooms and was given on time with the least amount of waiting"
B&B Aan de Singelgracht
"Be aware, that as the name says, this is not a hotel. It is a Bed and Breakfast in one of the older homes in Breda. As such it was cosy but with none of the usual services and amenities associated with a hotel. You have to be a bit of a mountaineer to get to your room which is at the top of very steep stairs. Stairs like that would contravene health and safety regulations in Australia. The landlady was very obliging but you are always aware that you are in someone's home. We arrived at 08.00 am but found we couldn't check in till 15.00. It was expensive for what you can get elsewhere. However, it is conveniently situated next to Breda Station and the town centre. I'm sure such an establishment would suit some but I wouldn't return. Maybe I've just got too used to the independence and privacy that a hotel provides."
Show more
4-star hotels in Breda
Novotel Breda
"I enjoyed my stay here I booked two rooms and was given on time with the least amount of waiting"
Apollo Hotel Breda City Centre
"Very pleased with my stay. Hotel is just a stone throw away from Breda railway station. Hotel staff was very helpful and friendly."
Show more
Just booked
Just viewed by other Agoda travelers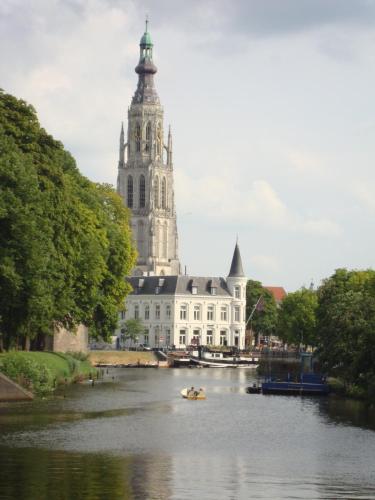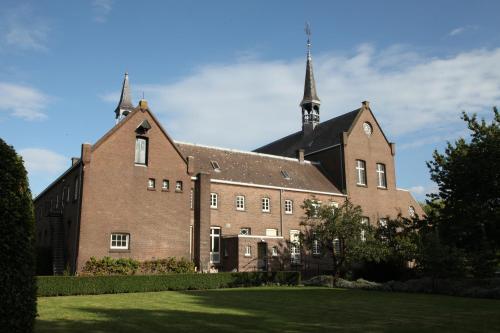 Explore more travel vacation rentals
More about Breda
To provide our customers with unbeatable rates at hand-picked hotels, Agoda.com represents a full range of hotels from 5-star resorts to budget-priced properties in Breda. With over 43 different establishments, there is a great variety to choose from. Visitors have no trouble associating Naturemuseum Brabant, Holland Casino Breda, Beer Advertising Museum with Breda. Breda has many attractions to explore with its fascinating past, intriguing present and exciting future. Although there's plenty of pleasure to be had simply walking around the city, there are 7 museums and galleries in Breda that deserve some of your time. Save time and money with our customer-friendly booking engine that guarantees you the lowest price on hotels.