Best hotels & accommodations in Charlotte (NC)
Cheapest hotels in Charlotte (NC)
4-star hotels in Charlotte (NC)
Omni Charlotte Hotel
"-Excellent customer service, everyone at the front desk was super nice & accomodsting -Super clean -Modern, upgraded rooms -Great onsite bar, restaurant & room service -Charlotte location is super impressive "
Show more
Hilton Charlotte Center City
"The hotel is well placed in downtown (or uptown as they call it in Charlotte!). We were there over Memorial weekend so it was busy. We had noisy neighbouring rooms on 2 nights which we had to complain about, but the hotel staff were very efficient and sorted it out. We were also adequately compensated for our disturbance."
Show more
The Westin Charlotte
"Good hotel location near downtown Charlotte, comfortable room and friendly hotel staff"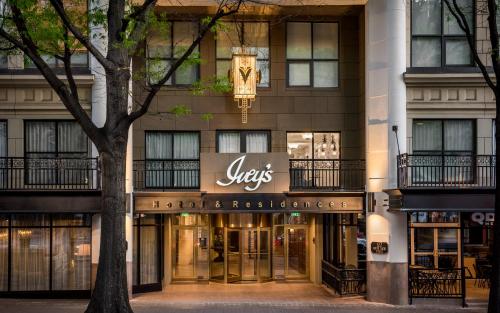 The Ivey's Hotel
"So happy we found this place. Absolutely the best location, surrounded by tons of city walking opportunities and close to everything including fun, first class restaurants and historic sites. Well appointed rooms and bath. The only negative for us were the beds which were too hard. I know that's contradictory to every over review but it was true for us. Breakfast was a bit underwhelming if you're used to full service and wide choices (but if bagels, cereal and fruit are your thing, you'll be perfectly happy). There is a $35 parking fee. Oh, as hotel guests, we received a 25% discount on our dinner at 5 Church Restaurant which was a wonderful surprise. We'll come back for sure."
Show more
Just viewed by other Agoda travelers
Charlotte (NC)'s best hotels with breakfast
Charlotte (NC) Hotels near Charlotte Douglas International Airport
More about Charlotte (NC)
Finding the cheapest price for top hotels in Charlotte (NC), United States is easy with Agoda.com. Choose from our selection of over 371 hotels. We offer lots of promotions such as early bird offers and last minute deals. Charlotte Douglas Airport Area, Matthews Area, Charlotte City Center and all other popular areas have a vast choice of hotels to offer. Charlotte (NC) has many attractions to explore with its fascinating past, intriguing present and exciting future. There are so many things to do, you may want to stay an extra week or so to experience them all. You can depend on Agoda.com to help you find the best bargains on Charlotte (NC) hotels.