Discover the neighborhoods of Groveland (CA)
---
Best hotels & accommodations in Groveland (CA)
Cheapest hotels in Groveland (CA)
The Groveland Hotel
"Groveland lived up to its reputation as a historic, friendly and comfortable inn. Beautiful room and bar area were a welcome respite after a day of hiking in Yosemite. I received an email from the owners before arriving with arrival info. Great free coffee and muffin in the morning. Short drive to/from Yosemite. Groveland is also a neat little town especially in September after the summer crowds have departed. Thanks for a great stay!"
Show more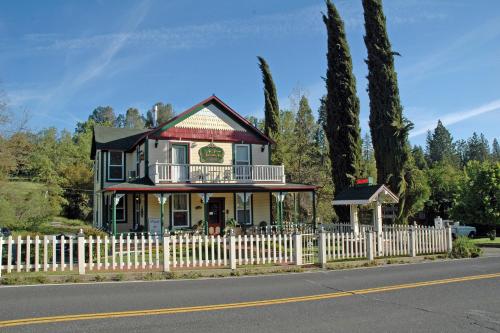 All Seasons Groveland Inn
"Good location close to the National Park and on the main road in a small town with shops and restaurants. The hotel is a converted old house, but with attractive furnishings and decorations. Th owner and staff go the extra mile to make guests welcome. The only problem was that breakfast was a little slow since the hotel was full and everyone wanted breakfast the day we stayed there."
Show more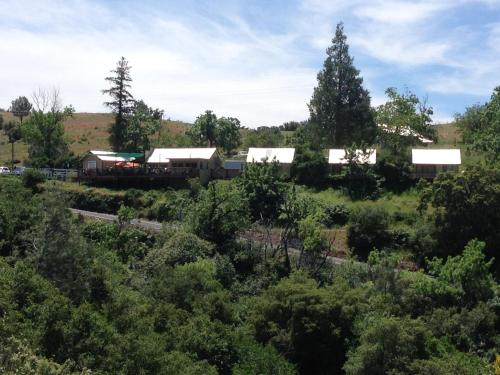 Priest Station Cafe & Cabins
"We arrived like 20 minutes before the restaurant closed (8pm) and we weren't noticed or asked if we wanted to eat... We are there to enjoy Yosemite which is an hour and a half away, this place should give you late arrival notice. There was no reception but only waiters working in the restaurant that have to do two jobs at once...so bad service. Internet was out of order and T-Mobile had no service either. The charges were really high, no notice from agoda before making the reservation. The room is real nice, old cabins has a charm. The balcony chairs could be renewed though...Bed is perfect. TV worked. It's clean."
Show more
Just viewed by other Agoda travelers
Explore more travel vacation rentals
More about Groveland (CA)
Finding the cheapest price for top hotels in Groveland (CA), United States is easy with Agoda.com. With more than 97 hotels spread across the entire city, you are sure to find a property convenient for you. Many areas, each with a distinctive atmosphere, are just waiting to be discovered across the city. Groveland (CA) has many attractions to explore with its fascinating past, intriguing present and exciting future. There are so many things to do, you may want to stay an extra week or so to experience them all. Agoda.com offers professional reviews and ratings of hotels in Groveland (CA) so you can enjoy the perfect stay.