Discover the neighborhoods of Sant'Agnello
---
4-star hotels in Sant'Agnello
---
We had a very nice stay at Hotel Club and the personnel are very nice and friendly. It is family driven business so the atmosphere is really good. The rooms were clean and comfortable and the pool in the garden is also OK if you want to cool of after a walk in the surroundings. The distance in to the centre of Sorrento takes approximately 15 min to walk and the road is...
---
Staff were all stars could not do enough for us and views from the rooms and sun terraces were wonderful. Maids in rooms daily and were left immaculatly clean. Restaurant service was excellent because of the staff being so efficient and friendly. Hotel manager was partiulary helpful and made sure we had a great stay.Hotel courtesy bus into Sorrento always on time at al...
---
This is one of our best find in Sorrento Beautiful views Staff is very polite Love the daily free shuttle to sorrento market
---
Great hotel, nice pool area, fabulous bars and restaurant. Hotel is a little tired in places but the staff and service makes up for it.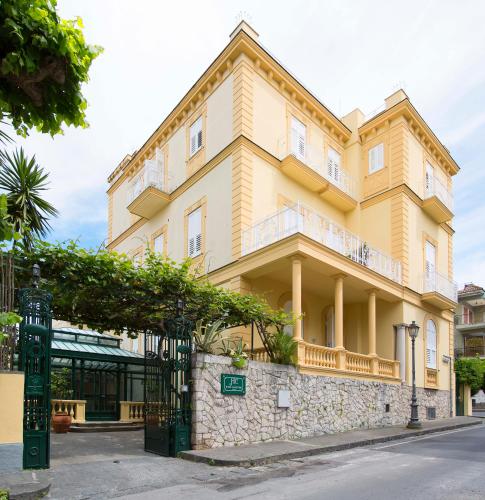 ---
Agoda.com has misrepresented this hotel. There was a spa advertised, but it is still under construction. Peeling ceiling in the room. The room is tiny and super cheap. Not even a picture on the wall. We stayed for 6 nights and 5 of them the shower drain was clogged. I asked to fix on the day one and it took 5 days to partially take care of the problem. There was a smel...
---
5-star hotels in Sant'Agnello
---
The arrival at the hotel, check-in and rooming was easy, Mara at the reception was very prepared and friendly. I still think that even in city hotel the staff of a 5 star hotel should escort you to the room rather than just give you the key-to-go. The hotel in general lives in another era, the decor is surreal and retro' - not sure if this is wanted or just a left behi...
---
Explore more travel vacation rentals
More about Sant'Agnello
Finding the cheapest price for top hotels in Sant'Agnello, Italy is easy with Agoda.com. With more than 199 hotels spread across the entire city, you are sure to find a property convenient for you. Many areas, each with a distinctive atmosphere, are just waiting to be discovered across the city. Sant'Agnello has many attractions to explore with its fascinating past, intriguing present and exciting future. There are so many things to do, you may want to stay an extra week or so to experience them all. You can depend on Agoda.com to help you find the best bargains on Sant'Agnello hotels.