4-star hotels in Sheffield
---
The staff could not of made us more welcome. We have forgotten our Blackberry charger and the young guy on the Reception let us borrow his own. This was a very nice gesture and had a real home from home feel which you rarely get from BIG CHAIN hotels so very well done Novotel Sheffield. The hotel was also very clean.... and I am very picky but could not fault it. P...
---
Flying Visit....quick check in before going to the Wedding just out of town and didn't return until Midnight. The room was beautiful, the bed very comfortable and the views were fantastic over the 'modern' city of Sheffield ...my only disappointment was I didn't spend enough time in the hotel!!!
---
we always stay at your hotel when we come to sheffield to see family.the location is spot on.having survived a four hour car drive from the south of england we arrive at hotel knowing that there will be a welcoming smile from your staff,and that your facilitys are excellent so we can relax.thank you
---
Very spacious room, nice big bathroom with bath and shower. Location is a bit out of the way and is on a business park, costs around a tenner to get into town in a taxi. Bar prices are very expensive but overall a nice comfortable stay.
---
The hotel is amazing the staff 100% bent over backwards to make sure our stay was perfection. The only negative is nothing to do with the hotel,but the booking site agoda. We will never ever be using this site again messed up my booking 3 times in the same week and never replied to my emails. But the hotel i have only positive comments. shout out to the manager of this...
Christina
, United Kingdom
---
As stated the staff and the food were exellent. The hotel is at it's heart a lovely old building set in picturesque grounds. Sadly the rooms and the pool gym and spa although functional could do with a 4 star makeover as they I feel are only just making a 3 star standard. This is such a shame as this could be one of the best in Sheffield as the staff truely work har...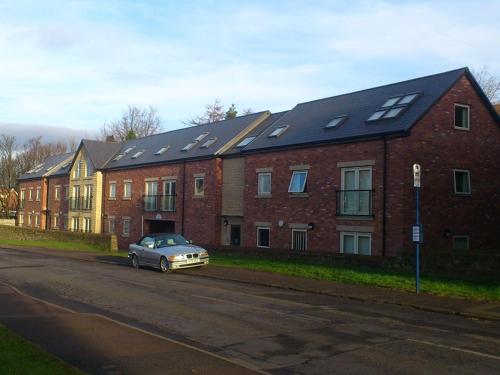 ---
I stayed at the apartment for three days with my family this July. The location of the apartment is OK. It takes about 15 minutes drive from the city center and free parking is available. The cleaniness of the apartment was generally acceptable. The kitchen was well equipped and you can buy foods from a nearby supermarket within 5 to 10 minutes walk. There were three b...
---
Room was a reasonable size with comfortable bed and good bathroom with shower. We had a room at the back of the hotel and there was a continuous external noise from what sounded like a large extractor fan or similar, but in fact this did not disturb our sleep. Breakfast that was included was continental style (bread, ham, cheese, cereals etc) but you could pay extra fo...
---
Traveler impressions of Sheffield
Great to travel out to Derbyshire . Go see Chatsworth the Peak together with theatres . A small safe city
It's hilly.The people are friendly. Ranmoor/Broomhill/Eccleshall are good areas but avoid Broomhall
i strongly recommend to go Brown restaurant located in front of city hall. nice atmousphere bar and tasty food
large city easy to get from one place to another, town center was a shoppers paradise and very clean
Interesting City with a variety of architecture, many galleries and friendly people. Having a traffic free centre is a huge bonus.
Great place as a base to explore other beautiful places like Lake District and Peak District. Sheffield itself is a nice city with good food and nice shopping.
---
Sheffield's best hotels with breakfast
---
Explore more travel vacation rentals
Find the Perfect Type of Accommodation
---
More about Sheffield
Sheffield is one of both the United Kingdom's and Europe's biggest cities. Its grand scale is balanced by a large amount of public greenery, adding variety and charm to this geographically varied city. Situated between seven hills, the city is a major industrial, cosmopolitan, and cultural center conveniently reached via the airport of Robin Hood Doncaster Sheffield.
The beauty, charm, and friendliness of Sheffield makes this an extremely attractive destination – one where you might find yourself looking for a permanent residency than a short-term stay. Within the center of the city, culture thrives and offers the visitor much to see and do. Here one can find the
Winter Garden
and Peace Garden offering some natural respite, and Tudor Square boasts the second largest theater complex within the UK. Beyond the city center are many more museums, parks, and attractions such as the Sheffield Botanical Gardens and Weston Park Museum. Rural national parkland makes up about a third of the city and includes the Rivelin Valley Nature Trail and
Wyming Brook Nature Reserve
with hiking trails and beautiful scenery. Also being a university town, Sheffield has plenty to offer in the form of nightlife.
Be sure to check out the interactive map of Sheffield for information on hotel locations, attractions, and must-see destinations.