Discover the neighborhoods of Tihany
---
Best hotels & accommodations in Tihany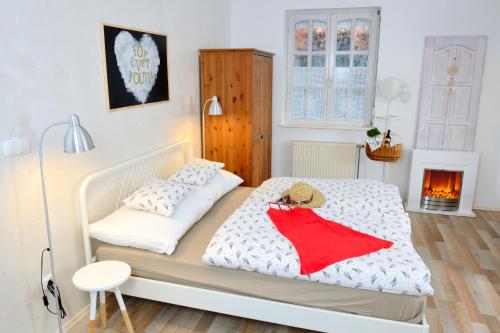 Viktoria Inn Tihany
"The rooms are elegantly furnished and perfectly matched to Tihany's lavender theme. Breakfast is free and full. p.s. Cat close to people is very cute"
Show more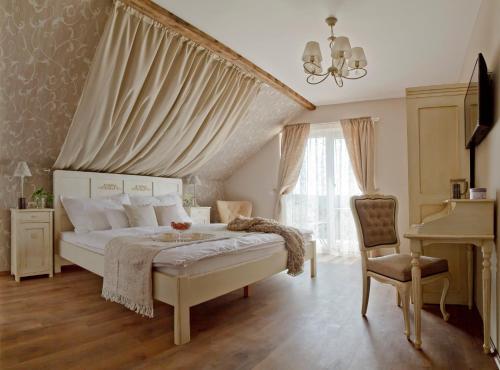 Barackvirag Apartmanhaz
"We arrived the apartment during off-season, so no one was staying there. By the way, the owner of the apartment managed to get our room ready and super tidy! The swimming pool was not operated but I could understand that it was a low season. The location is in walk distance to attractions and there are some restaurants near by. It was an impressive experience to stay with them. Highly recommended!"
Show more
Cheapest hotels in Tihany
The Houses of History - anno 1830
"Chosen for its proximity to the monastery at Tihany as a base. The Houses of History are as beautiful as the pictures suggest, and the owners couldn't be more accommodating. We actually decided to extend our stay by one night and so pleased we did. Breakfast was lovely our our room was beautiful and clean. The location is so peaceful, we could've happily stayed much longer. The only criticism would be that our shower was not very good (more a dribble than a shower), but we managed to get ourselves clean and this was minor by comparison to everything else we experienced."
Show more
Aquilo Hotel Panorama
"This is a perfect location for family and kids Located directly across the street from Lake Balaton. Has a very large strip of grass with lounge chairs for relaxing Service was good. Breakfast was average .... But we unfortunately had many spiders in our room ... Which was the only downfall Location, location, location ... Quaint place for a quick getaway for the family on a lake And a eight minute drive to downtown Tihany ....."
Show more
Just viewed by other Agoda travelers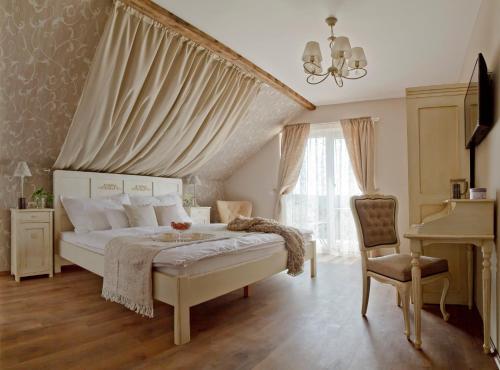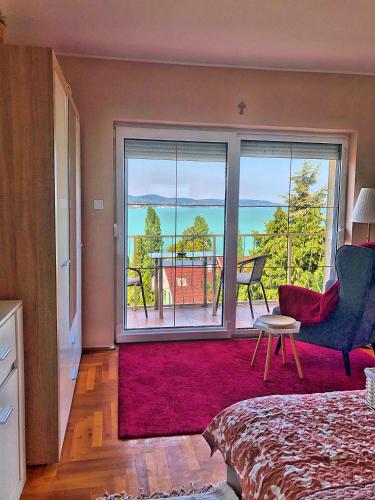 Tihany's best hotels with breakfast
Explore more travel vacation rentals
More about Tihany
From opulent luxury hotels to kitschy boutique hotels, you can book your hotel room in Tihany at the lowest rate guaranteed on Agoda.com. With more than 109 hotels spread across the entire city, you are sure to find a property convenient for you. Many areas, each with a distinctive atmosphere, are just waiting to be discovered across the city. Tihany has many attractions to explore with its fascinating past, intriguing present and exciting future. Although there's plenty of pleasure to be had simply walking around the city, there are 2 museums and galleries in Tihany that deserve some of your time. Book your next trip to Tihany with Agoda, backed by our low price guarantee.