Discover the neighborhoods of Varenna
---
Best hotels & accommodations in Varenna
Cheapest hotels in Varenna
Tosca House
"Very much enjoyed.sweet Tosca's hospitality. Despite only speaking Italian she always managed to communicate her care. Located in one of the newer apartment buildings in town near the waterfront, the room was clean and decorated thoughtfully. Nice shower, continental breakfast with more than enough choices and nice strong coffee. Garage space available for 5€ extra nt. Walk everywhere around Varenna from here or hop on the ferry which is within a few hundred meters. Fit all our needs."
Show more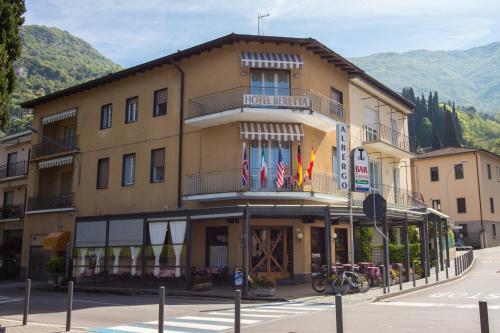 Hotel Beretta
"We really enjoyed our stay at this hotel. The location is perfect if you're taking the train to Lake Como. It's about as close to the Varenna train station as you can get (5-minute walk), which worked out perfectly so we didn't have to bring our luggage on the ferry. The room was very basic, but it had everything you needed, including air conditioning! Wifi worked great. They are strict about check-in and check-out times (we weren't allowed to check in before 2:00); however, you are allowed to leave your bags before checking in and after checking out, which we took advantage of. The people working at the front desk were super nice. Even the breakfast was better than expected with fresh pastries, cheese, yogurt, bread, coffee, etc. For the money and convenience, this place is perfect!"
Show more
Hotel Montecodeno
"The hotel is close to the train station and very close to the dock. Clean room and great breakfast."
Bed & Breakfast il Bolentino Varenna
"Renata was lovely. Her home is 2 minutes from the train station. 5 minutes to the lake. Breakfast on the patio has a beautiful view. The room was cozy and the bathroom newly remodeled. Varenna is so beautiful, we will come back for a longer stay. "
Show more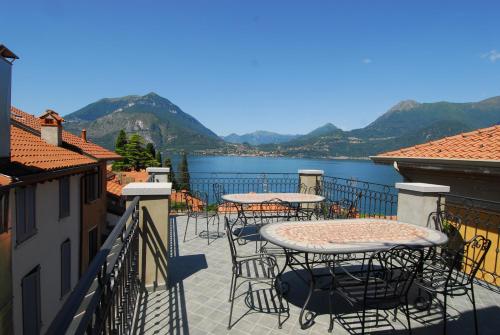 Fio & Gio
"Pretty good. Only breakfast has to be improved."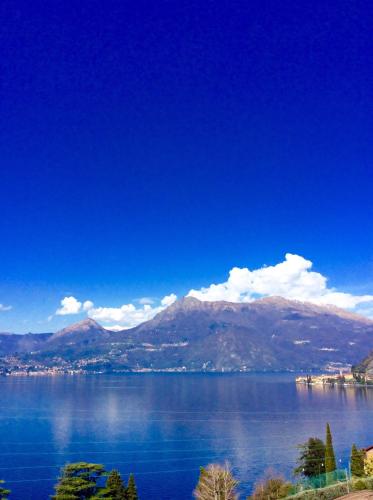 Appartamento Bellaggio
"stunning location, lovely and quite at night, easy to find, Varenna is a 20min walk so a car would be recommended although there is a restaurant on your doorstep. We recomend visiting a supermarket before your arrival. Be aware of additional booking fees which caught us out. Varenna as a boat hire and 4 hours around the lake was simply amazing and nothing more than ID and payment required."
Show more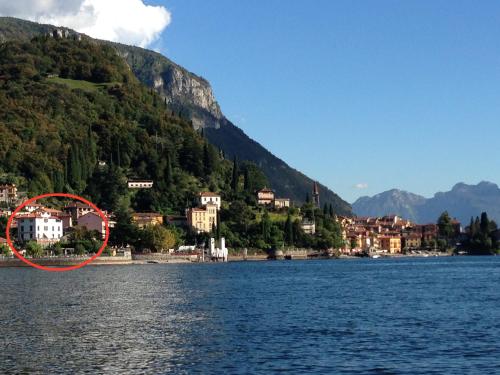 Casa Mary Varenna
"we were picked up in person (by car) from the train station after informing Andrea of our intended time of arrival from Milan. We were taken to the apartment and shown around, having everything around the area and also the premises explained to us. Very nice touch to be picked up despite the close proximity to the train station. We were here during early March, so before the tourist season started. Many shops and restaurants are closed, however, it just adds to the homey feeling. It is a 2 minute walk from the ferry pier as well, extremely convenient."
Show more
Villa Central Varenna
"It's an older italian house, well cleaned with all facilities you would expect present . in the neighborhood there are many coffee shops and restaurants as well as sightseeing spots. we had a nice time. "
Show more
Just viewed by other Agoda travelers
Explore more travel vacation rentals
Find the Perfect Type of Accommodation
---
More about Varenna
Agoda.com offers a great choice of accommodation in Varenna to suit every budget. Choose from our selection of over 232 hotels. We offer lots of promotions such as early bird offers and last minute deals. Many areas, each with a distinctive atmosphere, are just waiting to be discovered across the city. Varenna has many attractions to explore with its fascinating past, intriguing present and exciting future. There are so many things to do, you may want to stay an extra week or so to experience them all. Save time and money with our customer-friendly booking engine that guarantees you the lowest price on hotels.