Discover the neighborhoods of Victor Harbor
---
Best hotels & accommodations in Victor Harbor
Cheapest hotels in Victor Harbor
4-star hotels in Victor Harbor
Gallery Resort Apartments
"The Gallery Apartments, Apartment #2, is on the ground floor, with a garden outside. It has 3 bedrooms - 2 Queen, and 1 with 2 single beds. The kitchen has all the facilities to make your own dinner. Towels are provided but there is no daily housekeeping. One thing to note is there is no concierge on-site. Lucky thing I emailed Unwind Holidays to enquire about the Gallery Apartments and Breeze Apartments nearby. I asked how do I get the keys, and that was where they informed me to call a certain number 30 minutes before I arrive so that the concierge will arrive with the keys. Agoda did not provide the contact number."
Show more
Breeze Beachfront Apartments
"No onsite check in. Didn't get any communication from Apartments about offsite check-in when booked through agoda - was told they didn't have my number? Given different apartment room then the one booked through Agoda. Not sure when the room was last rented out - walked into a cobweb in the main bathroom, fire alarm was dangling down from the ceiling, numerous scuff marks on main corridor as we entered the apartment. Overpowering incense smell throughout the apartment which WAS NOT pleasant (suspect apartment owner has pet cat(s) - big bag of cat litter in the cupboard. $90 cleaning fee is expensive if you are only staying a single night. Shame, as great location, good street appeal and quality fittings/appliances. Will be hit and miss I suspect depending on the individual apartment owners."
Show more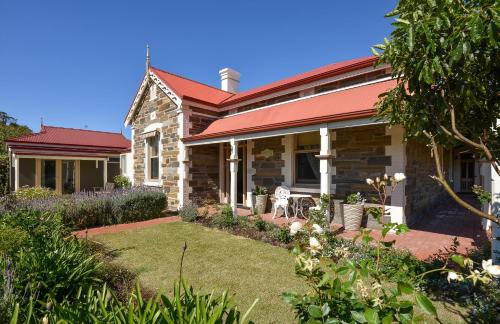 Just booked
Just viewed by other Agoda travelers
Traveler impressions of Victor Harbor
Covenenient stopover for ferry Was there for Rock and rol;l festival Good base to visit Encounter Bay Good vanilla slice at 2 bees coffee shop
I have been travelling to Victor for short holidays since as long as I can remember. I enjoyed visiting as a child with my parents and now I enjoy escaping here for a relaxing weekend away with my partner.
Victor Harbor is a very relaxing place with gourmet food and fine wine.There is plenty to do night life, movies and fine dining.
the views are beautiful the cafes are cute and make yummy food there is plenty of activites you can do there to keep you entertained
---
Explore more travel vacation rentals
More about Victor Harbor
Agoda.com features accommodation options from all over town. From high end international chain hotels to family run guesthouses, demands of all travelers are met. Whether traveling for business or leisure, Victor Harbor is an outstanding city to visit with over 175 hotels to choose from. Encounter Bay, Middleton, Currency Creek and all other popular areas have a vast choice of hotels to offer. Enjoy the history and beauty of Victor Harbor by visiting one of 2 monuments around town. Many monuments such as South Australian Whale Centre are regarded as the city's heritage. There are so many things to do, you may want to stay an extra week or so to experience them all. Book your next trip to Victor Harbor with Agoda, backed by our low price guarantee.