Discover the regions of Sint Maarten (Netherlands)
---
4-star hotels in Sint Maarten (Netherlands)
---
Great location, overlooking scenic beachfront and airport runway with nice pools all over, full kitchen, very large porch with ocean view, very spacious suite with a lot of visible security. Free parking with casino on compound. Check in could be a little quicker, but a very friendly staff. Very clean and well maintained. Based on the places I researched, I think it i...
---
Stayed for one week at The Villas on Simpson Bay in St. Maarten and it was our first time to this island. While we have traveled to many other places in the Caribbean, we plan to return to The Villas here. The facilities are beautifully kept and the people are the nicest we have ever encountered. The resort is lovely without being pretentious, the rooms are nicely a...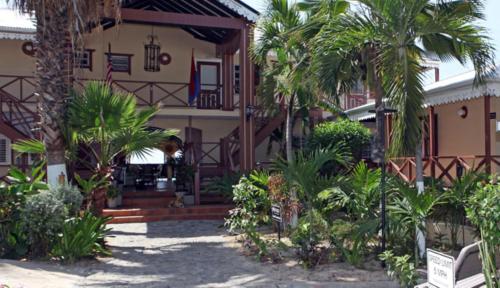 ---
We woke up at 2am to find our room was flooded with toilet water so bad it was flooding out into the hotel hallway. All my things were soaked. I've were told that they needed to have the septic pumped more often because this always happens. Even worse none of the hotel staff was in till 9am so from 2am to 9am we had to sleep in a flooded toilet water room. I had to thr...
---
We booked this for a 1 night stay before we went on a cruise departing from the island. We had a pre email telling us 4pm checkin so don't expect earlier and we understood however this is where things got bad. We got there 415pm and got told rooms were not ready and could be an hour or so. (1 night stay!) and then when we finally got a room we got DOWNGRADED! We had to...
---
Top cities in Sint Maarten (Netherlands)
---
More about Sint Maarten (Netherlands)
Sint Maarten (Netherlands) has long been on the list of top destinations to visit in Central America and Caribbean. Why pay more if you don't have to? Agoda.com offers the best selection of hotels in Sint Maarten (Netherlands) to fit your travel budget and preferences. We have every main region covered, including Sint Maarten, with lots of promotions such as early bird offers and last minute deals. Oh and whatever you do, Simpson Bay, Philipsburg, Maho Reef are great cities to visit. With our best price guarantee, we are determined to offer you the best hotels at the best prices.