Discover the neighborhoods of Guayaquil City Center
---
4-star hotels in Guayaquil City Center
---
close to the cathedral and the promenade along the guaya river bank which is an important recreational area for the people of guayaquil. the hotel has a quite acceptable coffee-shop.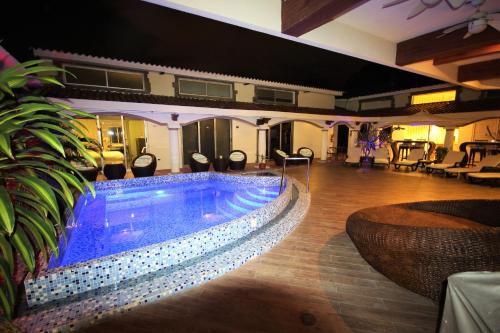 ---
Everything about Cedros Inn was great. Location was perfect. Breakfast was good. Cleanliness was spotless. But the service and kindness of the reception was amazing. I have never felt more wellcome than in Cedros Inn. Fatma was a doll.
---
Wow, this hotel with a gallery within is so special. Everything was clean, comfortable and pleasant. Reception staff super helpful, kind and friendly. You can walk everywhere and enjoy your stay! I highly recommend!
---
Was looking for an affordable, value for money hotel stay for an entire week. Staff at hotel were very professional and courteous (very impressed). Room was consistently clean and I felt very safe given the crime conditions in the city. Room was very spacey for my needs. Since I need to work while overseas, Blackberry reception and hotel's Wi-Fi was excellent in pu...
---
Had a very comfortable stay. The rooms are clean and comfortable, the reception staff and bell boys are extremely helpful. The restaurant downstairs serves great food. Breakfast only starts at 7am, which for a city hotel, is late. The staff were very kind to open the buffet 20 mins early for us as we had an early flight. You can't go wrong choosing this hotel. for your...
---
Excellent once the cab driver found proper directions and address.we were offered snack and coffee for early morning flight but this was not ready when we had to depart for airport.t
---
We simply stayed here as we had a very early flight out of Guayaquil the next day at 0600. The room was decent, clean, and had a nice bathroom and airconditioner. The hotel is in a dark alley and does not seem like the safes area. There were no restaurants or shopping nearby. We took a cab from the hotel into the city for dinner. The staff were helpful and polite. They...
---
couldnt stay the three days.. the AC too noisy
---
5-star hotels in Guayaquil City Center
---
I have been in Ecuador for 2 weeks and generally the standard of hotels is not great but this Wyndham is fantastic. The rooms are comfortable, staff very helpful and the location is very central. I would highly recommend.
---
I first stayed here in 1989 - when it was the only 5* hotel in Guayaquil. Now there is bigger offer, but the Oro Verde maintains its standard and quality and is now very good value for money. The service is excellent and the food very good. No complaints whatsoever.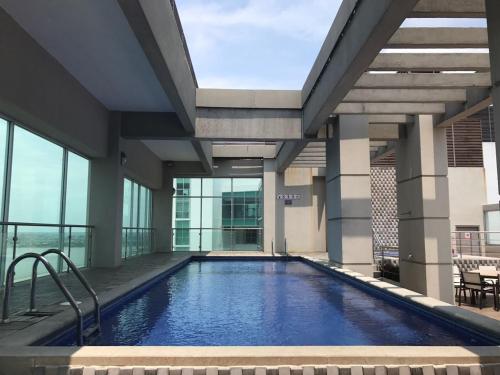 ---
Right on the Malecon. Swimming pool on top of the building.
---
In and around Guayaquil City Center
---
More about Guayaquil City Center
Guayaquil City Center is the perfect spot to explore Guayaquil's fascinating cultural sights and attractions. It boasts some of the most interesting attractions around town including Ecuadorian Tours, 9 de Octubre, Mercado Sur. An undeniably popular travel destination, Guayaquil City Center offers a memorable escape with its famous sites and fine dining.

Plan your next trip in Guayaquil City Center or any other area in Guayaquil with Agoda.com, guaranteeing the best possible rate available. Explore a full list of accommodations and find the perfect place for you. Find the best bargains on hotels in Guayaquil City Center by inputting your dates of stay in the search box.