4-star hotels in Bratislava
---
The hostel is really nice, in the city centre, near by bus station, bus stop and castle. The providefree laundry (really nice). Internet also really good. The only thing not good is the lamp was broken and i asked them to fix. They said that have to fix it but it never happens. But overall really nice place to stay. Some people say it is the best hostel in Bratislava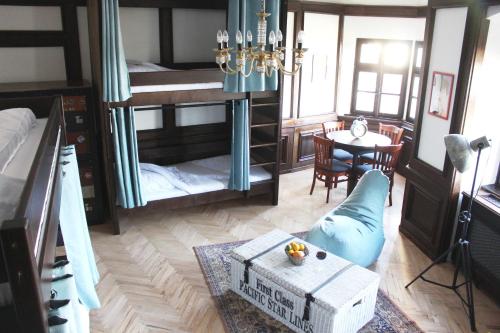 ---
It was really difficult to walk to this hostel if you have heavy luggage, well, I had two!
---
Traveler impressions of Bratislava
I thought Bratislava was better than Brno. A fascinating city and the Centrum was just buzzing with night life and restaurants.
Bratislava was a delight, a delightful surprise. we were not sure what to expect when we decided to go there.
We had difficulty finding bicycle hire. Having hired bikes, the city isn't bike friendly - few bike paths; appears to be a path along the Danube which we found to be potholed and short (we aimed to ride to Devin Castle, but the bike path ran out less than halfway to Devin)
Open and friendly people,trustworthy and honest people,nice restaurants, cultural and historical city.
old city is beautiful. go to the castle, just for the view. travel around to the forest, take a sail on the DAnube.
This has to be one of the least interesting cities in Europe. A few good restaurants, a small "old town," but not really worth a visit when Vienna and Budapest are so close.
Bratislava is like a smaller version of Prague, with a relatively well preserved Old Town. Like Prague, it has ecclesiastical buildings, a palace and plenty of good food and beer, but on a much smaller scale.
It's hard to comment, because we stayed only one night. Hotel is on a great location, close to downtown, close to riverside.
Will never go back there again, unless i really have to. Being Asian, and with a European female companion, it was even harder.
---
Discover the neighborhoods of Bratislava
---
Find the Perfect Type of Accommodation
---