Discover the neighborhoods of Punta Carretas
---
4-star hotels in Punta Carretas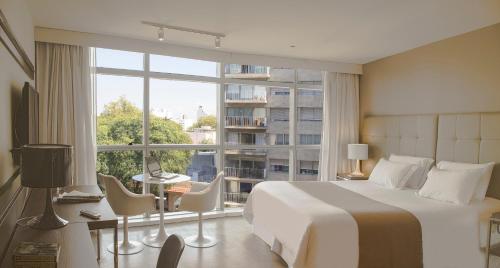 ---
No charm, clean and sterile. Everything is plastic, even the 'wood', or glass, and chrome with white on white. However, very good internet, which is why I choose such a hotel for a couple nights,, to get some work done. Breakfast buffet was average, they offered no eggs and the coffee was among the worst I have ever had. Bring some Nescafe, Im serious it is much better...
---
My Suites has a free wine tasting session but we didn't try it. However the breakfast is great and dinner is good too. The staff are VERY helpful and got us taxis several times. Also we fell sick and they referred us to the clinic nearby, where the doctor saw us for free! The doctor didn't speak English but one of the staff there did so we managed to get diagnosed and ...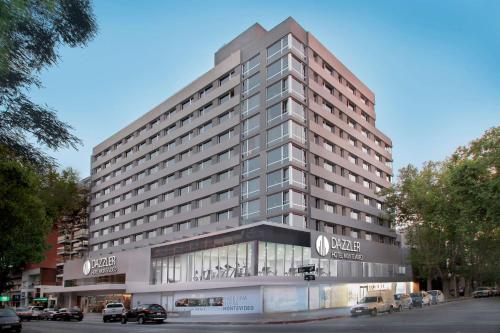 ---
We stayed at this hotel several times for business, and we will come back. Very good located, great service and staff, and super comfortable rooms and beds.
---
great location of the hotel. the rooms are clean nice and tidy. there are great shops close to the hotel. safe enviroment. breakfast would have been better if there were vegetebles served.
---
This hotel was the last one on a trip that saw me stay at over 17 different hotels in the last two months and it was the cream of the crop! Excellent service by the front desk staff who went out of their way to accomodate guests and always with a smile. I even extended my stay by one night and despite a full-booking was put on the waiting list in case of cancellations ...
---
We found a great price on agoda.com, so decided to treat ourselves to this hotel for our last night in Montevideo. The location isn't very central, but it is close to the beach. The rooms and hotel were modern, had wifi and the beds were comfortable. The air conditioner made some noise, but it didn't bother us. Our room didn't have a very good view, but maybe rooms...
---
More about Punta Carretas
Punta Carretas is one of Montevideo's many neighborhoods travelers like to visit. With a wide number of attractions to discover, this sought-after part of town will not cease to amaze you. An undeniably popular travel destination, Punta Carretas offers a memorable escape with its famous sites and fine dining.

When the time comes to book the right hotel in Punta Carretas or any other area in Montevideo, Agoda.com offers the lowest price. Explore a full list of accommodations and find the perfect place for you. Insert your travel dates in our search box and seek out the best accommodation rates in Montevideo.