Discover the neighborhoods of San Andres
---
4-star hotels in San Andres
---
Smells so bad the whole hotel. Water are salty. Far from the center. I don't recommend it at all even with 10 $
---
this is a very special place for guests of discriminating tase to stay. this is like being in someones tropical home.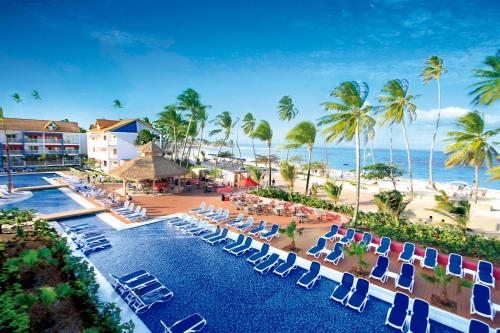 ---
Too expensive for the Kind and quality of the service
---
I think it was brand new because they were still painting the hallways. The hotel was very nice but i think for 200 dollars per night i should be staying right on the beach. It was not a far walk to the beach though.
---
More about San Andres
San Andres is one of San Andres Island's most visited destinations. In this part of town, there are several impressive landmarks to visit such as Gustavo Rojas Pinilla International Airpor. San Andres is blessed with lively surroundings, fine restaurants, shopping areas and stunning attractions.

When the time comes to book the right hotel in San Andres or any other area in San Andres Island, Agoda.com offers the lowest price. Relaxation and comfort are just two of the many things on offer at Sunset Hotel and Sol Caribe San Andrés All Inclusive, two of the city's popular hotels. Simply enter your planned dates of stay in our search box to find the best hotel deals in San Andres.