10 best hotels in Abu Dhabi
Our top picks
Lowest price first
Nearest to
Best reviewed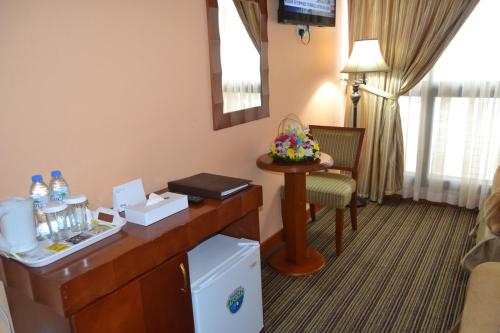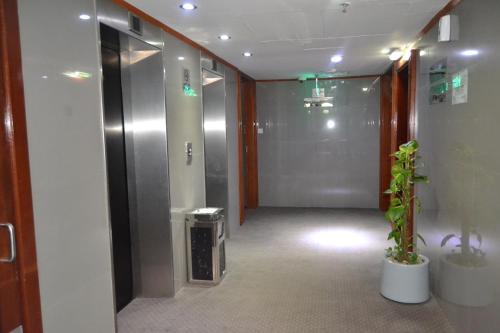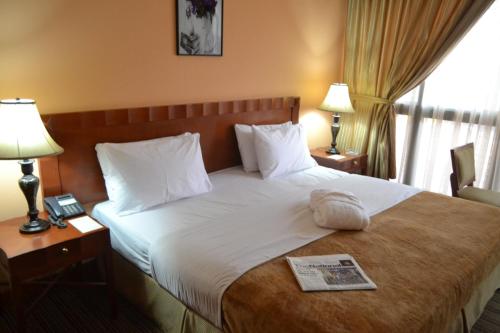 See all
Top Stars Hotel
City Center,Abu Dhabi - View on map
"MY WORK REQUIRES ME TO TRAVEL TO MY HOME COUNTRY AND STAY AT VARIOUS HOTELS IN ABU DHABI. THE LAST TIME I STAYED ( FIRST TIME ) I LIKED THE HOTEL AND ITS CLOSNESS TO MALLS AND EASY AVAILABILITY OF TAXIS NEARBY. THE STAFF ARE GOOD , ROOMS ARE GOOD. I INFORMED THEM THAT I'LL BE COMMING IN THE MORNING AND THEY ACCOMODATED ME. "
Show more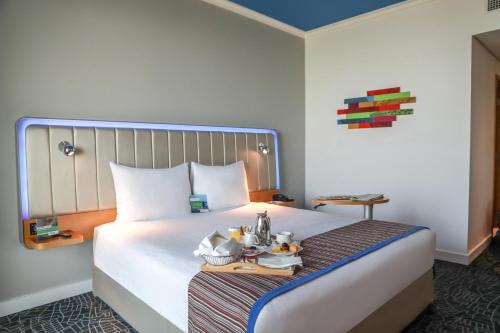 See all
Park Inn by Radisson Abu Dhabi Yas Island
Yas Island,Abu Dhabi - View on map
"Second time we have stayed there in a month. We love it. Location was perfect it was good value (for Abu Dhabi) and the staff is first class. Great for a place to crash when out on the town in Abu Dhabi. We did not use the restaurants so we cannot really rate them -- you need an N/A........"
Show more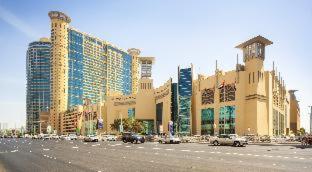 See all
Grand Millennium Al Wahda Abu Dhabi Hotel
City Center,Abu Dhabi - View on map
"the hotel is located next door to al wahda mall which makes it ideal, and virtually in central abu dhabi so it is close to everything there (not that there is much to see in abu dhabi!). one of the best gym facilities in abu dhabi. clean, well maintained. amazing breakfast buffet. if you have a car, there is free valet parking. free internet also in rooms was great."
Show more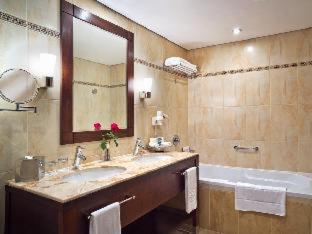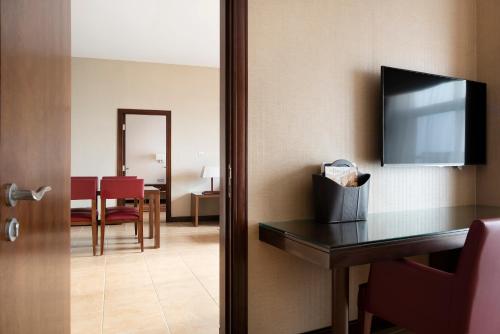 See all
Khalidiya Palace Rayhaan by Rotana
Abu Dhabi Corniche,Abu Dhabi - View on map
"I stopped in Abu Dhabi on my way back from Sydney to the UK as I was travelling with Etihad airways.I mainly wanted to relax by a pool,lap up the sunshine and enjoy good food.I chose the Khalidiya hotel because it had three swimming pools,one large one for adults and two smaller ones for children,also a small beach area.I found the hotel had wonderful facilities,including tennis courts,squash,courts,jacuzzi,sauna and massage.The breakfast was included in my booking and it was a buffet so there was a huge range of foods to entice you.Service was excellent apart from the waiter having to be reminded that I would like another cup of tea.They were very busy so I think that can be excused.The Hotel was close to most places of interest and shopping malls.I preferred to take a taxi as they were cheap rather than the hotel shuttle bus,as I like to do things in my own time.I thoroughly recommend this Hotel to anyone,whether a single,couple or family.It was a pleasure to be there."
Show more
See all
Corniche Hotel Abu Dhabi
Abu Dhabi Corniche,Abu Dhabi - View on map
"Millenium Abu Dhabi hotel ligger sentralt i bykjernen. Det er ca 5-10 minutters gang til "Corniche Road" som er strandpromenaden i Abu Dhabi. Nærmeste offentlige strand ligegr 20 minutters gange fra hotellet (eller 5 minutter med taxi som koster 15 kroner) Hotellet er i 12 etasjer. Det har tre OK restauranter og en svært bra forkostbuffét (NB koster deg ca 150 kroner, men den er bra!) Anbefaler også den italienske restauranten i 2 lobby floor. Der har de god mat og en fantastisk uteterrasse der du ser Abu Dhabi skyline mens du spiser. Det største plusspoenget ved dette hotellet er spa/gym avdelingen. Fint utendørs svømmebasseng der du kan svømme inn under tak og med egen poolbar. Gymavdelingen er også bra med det du behøver av apparater og tredemøller for en treningsøkt. Det er også gratis adgang til sauna og steamrom. Spa/gym avdelingen er smakfullt innredet med hyggelig betjening. "
Show more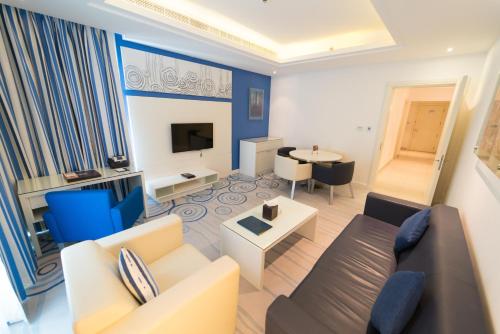 See all
Golden Tulip Downtown Abu Dhabi
Abu Dhabi Corniche,Abu Dhabi - View on map
"The best place to stay in Abu Dhabi.. it's around down town and you can you shopping, dining or just simply stroll around by walking. super market is near the area."
Show more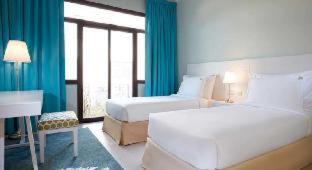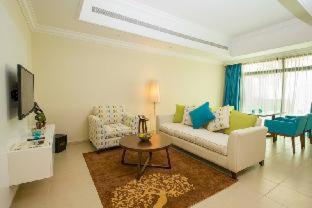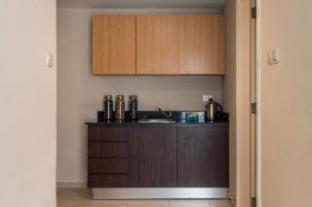 See all
Al Seef Resort and Spa by Andalus
City Center,Abu Dhabi - View on map
"Great place to stay in Abu Dhabi. Staffs in the reception were okay but they had problem with the cleaners because they said that the room will be ready in 15 mins but they let us wait for an hour in the lobby."
Show more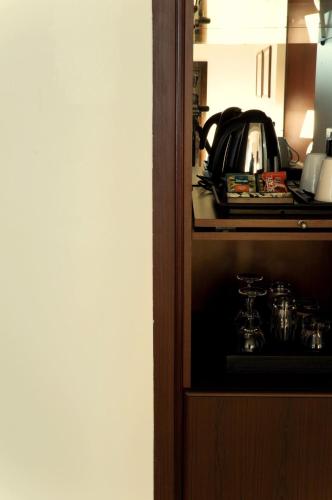 See all
Villaggio Hotel Abu Dhabi
City Center,Abu Dhabi - View on map
"Finding our way to the OnetoOne hotel was a little bit of a challenge because of the roadworks that seem to be the mark of Abu Dhabi. But once there, I was delighted with the hotel. The service from staff was polite and prompt (eg. a lemonade appeared at my elbow without asking as I checked in, just to refresh me from the heat). Someone took my bags up to my room and opened up the curtains and pointed out where to find things, and then evaporated in the way that truly good staff should. The room itself had good strong sunlight-blocking curtains (a real must in a city like Abu Dhabi with glowing sunny days), and a gigantic bed which was I think the most comfortable bed I have ever been in in my life. Totally cosy and yet firm. The 'extras' included a loofah (something I have not encountered before in a hotel), shampoo, conditioner (a rare and wonderful thing), tissues, moisturiser, sewing kit, shower cap, nail file... what a list! Slippers and robes of course, and much appreciated bottles of water. I didn't hear a sound from any other room, nor street noise at all. The airconditioning was a little noisy at night but very efficient in cooling down the room. Internet access was free and easy to access, and there seemed to be heaps of choices on the big flat screen tv. Breakfast was an excellent buffet where omelettes are made to measure, there is a range of pastries, hot foods, cereals, cheeses, yoghurts, cold meats and fresh fruit. I even got to try camel's milk! In the evenings the swimming pool beckoned and I happily thrashed my way clumsily back and forth, debating about whether I should even bother going into the city centre tomorrow or just spend the day lazing by the pool reading and occasionally swimming. I feel the minuses to the hotel were truly minor, and would absolutely recommend it to anyone, whether a honeymoon couple or a well-to-do businessman. "
Show more
See all
Radisson Blu Hotel Abu Dhabi Yas Island
Yas Island,Abu Dhabi - View on map
"Our stay was really good considering when we arrived as needed a wheel chair for my wife to be able to get around owing to a minor accident in Barcelona before we left on our way to Abu Dhabi. Hotel is in a good area with some others surrounding it, not that far from the airport. Booking of excursion was easy, just roll up to the desk and away you go. Would suggest to anyone to go on the Safari, we had a wonderful time. A visit to the Mosque was also worth the worry of needing a wheel chair when we arrived there, but no problem as there were some there for use of visitors. The use of Taxis to get around is really good and quite inexpensive - I would advise the use of them. We found all the staff very helpful and obliging making our stay much more enjoyable and easier. The loan of the wheel chair for the duration of the 2 days we were there was a real bonus as without that, getting around would have been very hard. My recommendation for this Hotel is go for it as it is lovely and modern throughout with air-conditioning, pool, restaurants, bar and a small shop for necessities etc. Thank you to the staff and management."
Show more
See all
Fast facts about Abu Dhabi, United Arab Emirates
| | |
| --- | --- |
| Accommodations | 267 properties |
| Popular hotel | Top Stars Hotel |
| Popular area | City Center |
| Nightly rates from | NZ$38 |
| Airport | Abu Dhabi International Airport |
| Reasons to visit | Shopping, Beaches, Family fun |
Abu Dhabi's best hotels with breakfast
---
Explore more travel vacation rentals
Find the Perfect Type of Accommodation
---
More about Abu Dhabi
Abu Dhabi is headquarters to numerous oil companies and is reputed to have the highest concentration of the world's wealth. All visitors arrive via
Abu Dhabi International Airport
and taxis and shuttle buses connect travelers to the city's hotels and resorts.
For those not traveling on business, shopping is most arguably the main attraction of Abu Dhabi city. While
Marina Mall
is one of the city's luxurious shopping centers, a more authentic experience is found in the crowded local souks.
Most visitors are in Abu Dhabi for a few days of shopping before or after a longer vacation, though the city is fast becoming a popular weekend destination for European tourists. Hotel accommodation in Abu Dhabi is often booked up during busy times, so travelers should reserve a room well ahead of time if visiting during the peak vacation seasons.
Abu Dhabi is a dazzling metropolis featuring the highest in luxury and decadence. The city also has thousands of parks and gardens as well as waterfront attractions such as the
Abu Dhabi Public Beach
, making it possible for locals and tourists to experience some natural beauty in the midst of the skyscrapers.
Find out where more of the hotels, attractions, and must-see destinations of Abu Dhabi are located by exploring the interactive map on this page.