5-star hotels in Alanya
---
The ceiling of the room and the floor they gave me was too low (I'm 193 cm tall). I had a special request when I paid that I want a high floor, a view on sea or mountain, smoking room, and I received approval to my special request but they gave me room in the first floor with a view on the street and smoking was forbidden (the most annoying thing was the ceiling). I ev...
---
Thank you so much for my unforgettable experience and birthday in Alanya! Super resort with super team! Exeptional care about gusts and luxury atmosphere! Defenetly highly recommended!
---
It would be easier if airport shuttle shows in the internet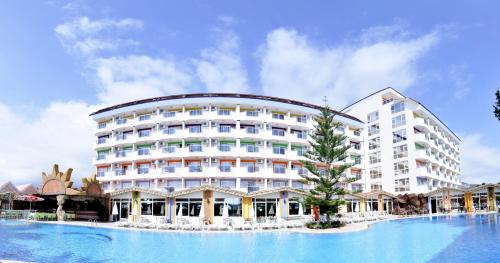 ---
I'm ask reception about Taxi for Gazipaşa airport , he tel me it's coming after 10 min And I'm waiting in reception , after 10 min man som work in reception tel me at Taxi waiting outside, I'm going to the Taxi but the car not Taxi it's private car 😡😡😡and I don't have mor time to wait and he take 150 tl to airport and original price with taxi 75 tl . It's very ba...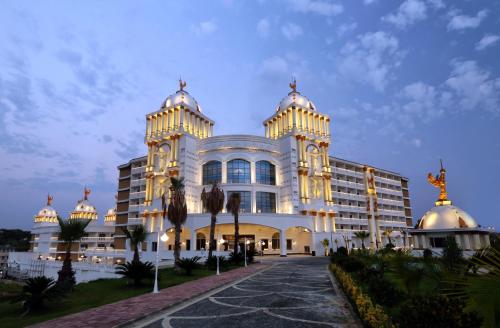 ---
The woman in the spa is rubbishy and ignorant Pool bar and snack bar was very good also all staff I. Dining room was very good
---
I liked this resort and the food is great, the room was very clean and the staff was so helpful and friendly , I will comeback again in the summer and I strongly advise by this resort , big thanks for all staff and I wish to changing the food varieties.
---
I enjoyed my time at this hotel. I wouldn't let negative comments put you off. It is definitely catered for German/Russian holiday makers but this wasnt an issue for me; staff were very helpful and most could grasp a little English. I learnt a few Turkish words before going, like Hello, Thank you, Yes and No - the staff seemed to appreciate this. I would recommend tak...
---
Traveler impressions of Alanya
---
Discover the neighborhoods of Alanya
---
More about Alanya
Spectacular old-world architecture, fine beaches and a robust after-hours scene have transformed Alanya into the preeminent Mediterranean resort. It's a magnet for sun-loving tourists from Scandinavia and Germany, who come to capitalize on the exclusive amenities offered by local resorts.

Alanya's historic quarter tumbles down a series of cliffs and hillsides until it joins a stretch of prime Mediterranean waterfront. Rising above it all is Kaleiçi, Alanya's restored historic quarter paved with cobblestones and bursting with Greek and Turkish houses. Many of these old homes have been converted into quaint Alanya hotels, and the lack of internationally branded high-rises contributes to the old-world atmosphere.

Alanya is strung with spectacular historic attractions, some dating back to the earliest days of the Byzantine Empire. The Citadel is the chief attraction. It dominates a peninsula and is walled in by the Mediterranean on three sides. Some of the neighborhoods in Alanya are quite ancient – namely Perge and Aspendos, which have thousands of years of history between them and can be visited in a single foray. Tourists can also take a visit to the spectacular Antalya Museum, with its thorough collection of Roman, Byzantine and Ottoman relics.

The best resorts in Alanya follow the coast to the east and continue on for about 20 kilometers. These include four- and five-star options backed by the Toros Mountains and they offer some of Alanya's most elegant dining and entertainment facilities. This is where Alanya's nightlife is most enthralling, though there's just as much heady entertainment to enjoy around Kaleiçi.

The nearest major airport is in Antalya, and it takes about two hours to connect by bus. Coastal resorts typically operate a shuttle to the city center, where it's easy to get around on foot.